New Airway Heights Retail/Outlet Grand Opening 2023 Media Press Kit
Goodwill opens first Retail/Outlet campus near Airway Heights.

9837 W. Flight Drive, Spokane, WA 99224
Goodwill Industries of the Inland Northwest will open our first-ever hybrid retail thrift store and Outlet store campus near Airway Heights on May 8. The celebration kicks off with private tours for community partners at 8:00 AM. The ribbon-cutting starts at 8:45 AM. Doors will open at 9:00 AM. 
The 60,000-square foot building houses a Goodwill store, Goodwill outlet, warehouse space, salvage operations, 15 loading bays, and offices.  
The campus will employe 70 people and create 23 new jobs. The facility was designed by Bernardo Wills Architects. Construction was completed and managed by Baker Construction and Development. 
Goodwill has been looking for property in the growing Airway Heights area for several years. The 6.2-acre Flight Drive property was purchased in July 2021. 
"Our retail stores are the primary source of support for our local Goodwill programs," said Clark Brekke, President and CEO of Goodwill Industries of the Inland Northwest. "We are excited for the opportunity to bring more support to our Goodwill programs with the addition of this new facility." 
This is a new location for the Goodwill Outlet, which will move from its current location at 1406 E. Front Avenue. The last day of operation at Front Avenue is May 6, 2023. Goodwill opened the Outlet on Front Avenue in 2013.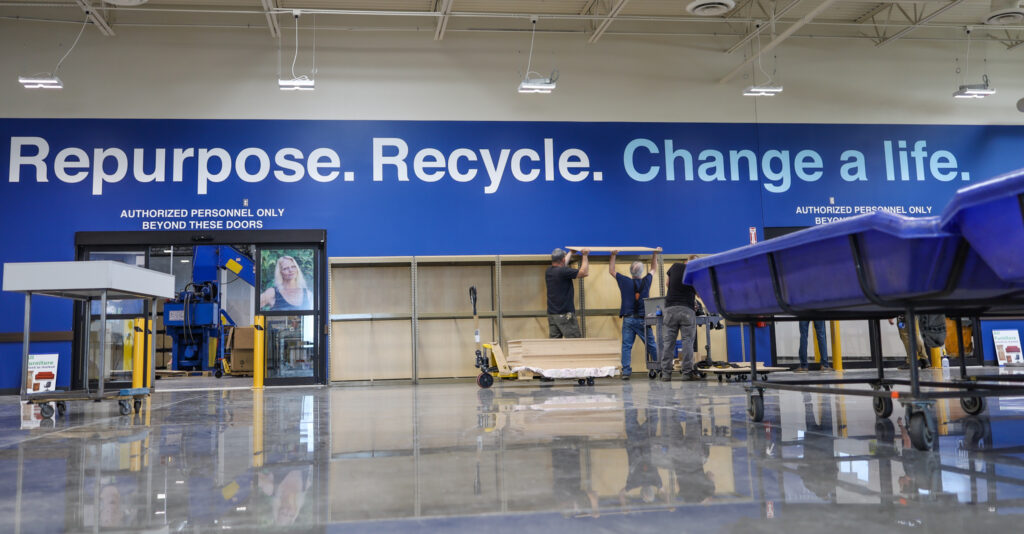 What is a Goodwill Outlet?
Donated items that don't sell in our local Goodwill stores are sent to the Outlet. Most items at the Outlet sell for a by-the-pound price.  
Items that don't sell in the Outlet are then sorted out for salvage and recycling. Landfilling materials is a last resort. Goodwill Industries of the Inland Northwest strives to become a Zero-waste agency. 
"Our goal in opening the Outlet in 2013 was two-fold. First, we want to get as much value as possible out of donated items. The Outlet gives us an additional opportunity to receive revenues from our donations before we prepare unsellable items for the secondary market or for recycling. Second, we can keep more items out of the waste stream because of the salvage and recycling operations at the Outlet," said Kara Cheney, Sr. Vice President of Operations. Equipped with several specialized pieces of equipment and multiple truck bays, the Outlet has space for Goodwill to work with vendors who can take items that otherwise might end up in the landfill. 
In the last 5 years, Goodwill has kept more than 100 million pounds of waste from our area landfills, through the sale, salvage, and recycling of donated items through our stores, e-commerce, and outlet.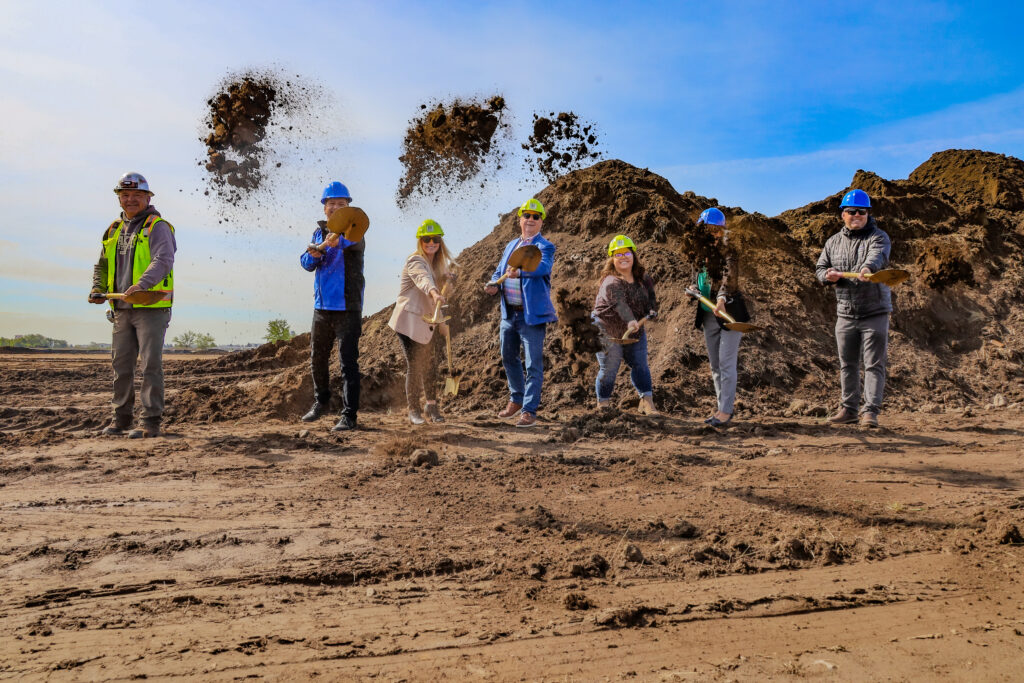 Goodwill broke ground on the Airway Heights campus on May 31, 2022. Heavy winter snow and cold temperatures compounded supply chain issues to delay the project's March 27th opening goal.  
A source of support for the community
Goodwill invests more than 85 cents of every dollar from the sale of goods donated into supporting its programs. Goodwill uses the revenue from its retail, e-commerce, and salvage operations to fund programs that help people with employment, training and digital skills, housing support, and build financial stability. 
Goodwill Industries of the Inland Northwest is a nonprofit organization that serves 23 counties in eastern Washington and north Idaho. Goodwill Industries of the Inland Northwest is one of 155 independent members of Goodwill Industries International. 
Together, we create opportunities that change lives and strengthen communities.
For additional video footage of our new facility, please contact Heather Alexander, Senior Associate VP of Marketing and Communications.