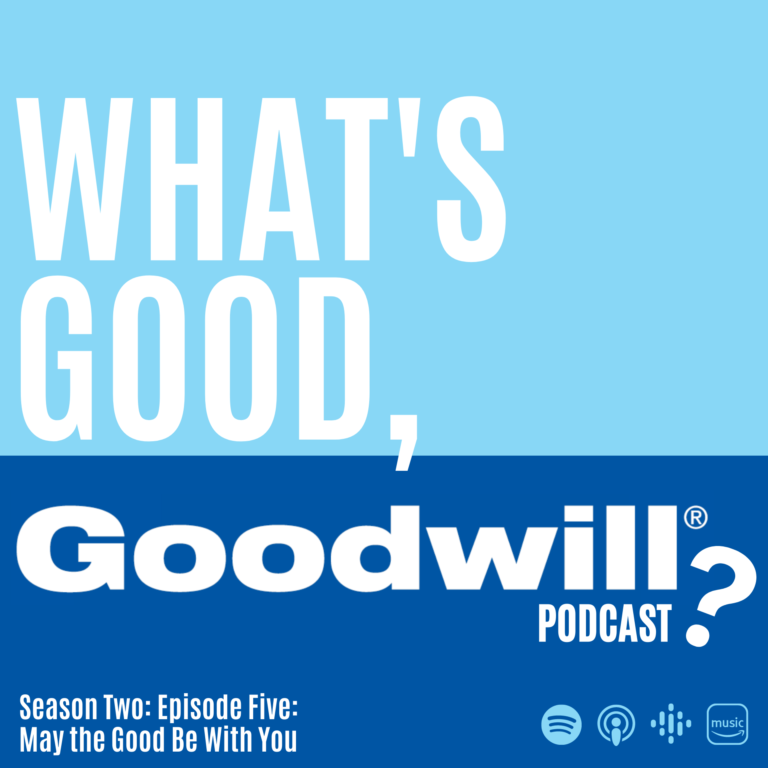 S2E5: May the Good Be With You
What's Good, Goodwill? podcast hosts Alicia and Michelle are ready to celebrate Goodwill Industries Week! 
Join us as we join over 150 independently operated Goodwill organizations across the United States and Canada for Goodwill Industries Week. 
Ready to start a career in IT or Digital Marketing? Goodwill and Google have partnered to create the Google Digital Career Accelerator Program. Goodwill has scholarships to help. 
Are you a Halloween fan? We are almost half way to Halloween and we are celebrating the mid-way point with Half-o-ween. Send us your pictures to MCC@giin.org.  
Continue the cycle for good by sharing our podcast on social media and subscribing wherever you listen to podcasts.  
Don't forget to stay all the way to the end of the episode for a dad joke so bad it's good!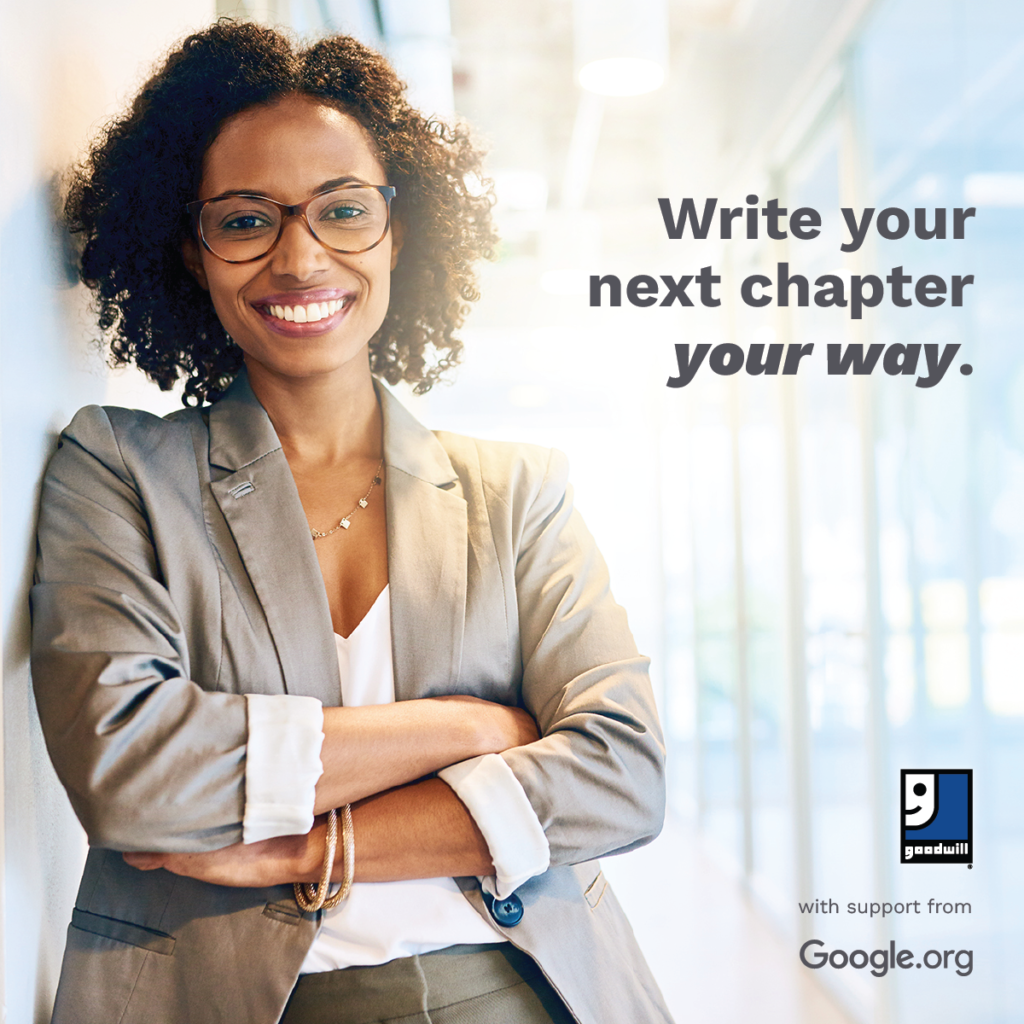 Google Digital Career Accelerator Program
Are you ready to get a better job and advance your career? Google.org and Goodwill have teamed up to provide scholarships to popular certificate programs you can take online. Scholarships are available to qualified applicants. Contact us to find out if you qualify.
Choose one of the following certificates: 
Google IT Support Professional Certificate

Google IT Automation with Python Certificate

Google Project Management Certificate

Google UX Design Certificate

Google Data Analytics Certificate
Google Digital Marketing and E-Commerce Certificate
Contact Goodwill for more information. Call (509) 838-4246 or email digitalskillsgw@giin.org for more information.
When Kevin became homeless, he slept behind a Goodwill. Years later, things have come full circle for him since getting housing help from Goodwill's Supportive Services for Veteran Families (SSVF) program. Since getting help from Goodwill, Kevin can focus on getting a job and reconnecting with his passion to create art.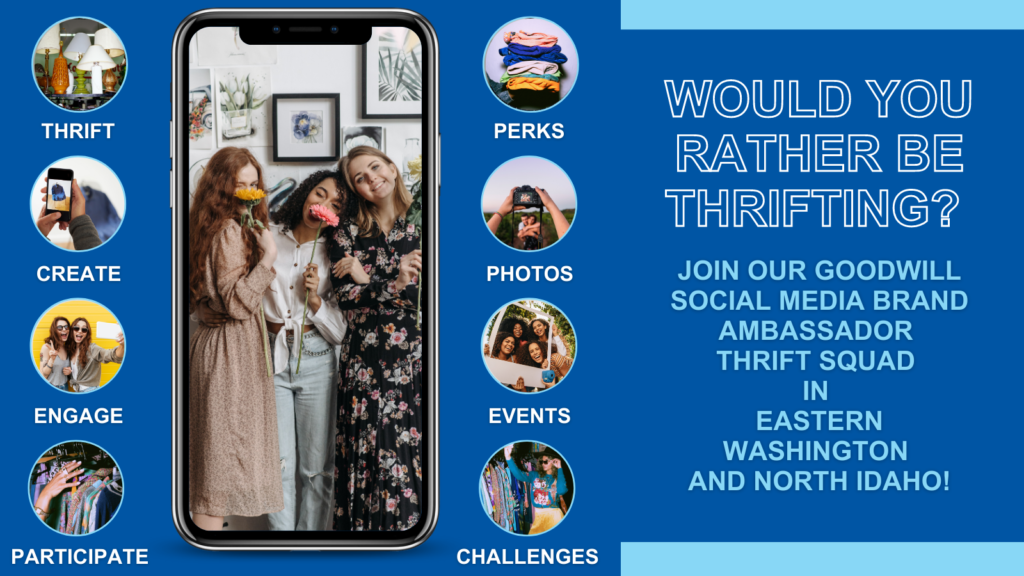 Are you a Goodwill shopper in eastern Washington or north Idaho? Do you create content or take pictures of your Goodwill finds? Are you on social media? If you said yes, then it sounds like you might be the perfect partner to join our Thrift Squad. Click the link below to learn more about our brand ambassador program and to apply. 
 Alicia
This episode is brought to you by Goodwill Industries of the Inland Northwest team members Alicia and Michelle. We challenged them to find their favorite item in the store to share with you. Show our hosts your favorite Goodwill finds by tagging us using @goodwill_inw and #goodwill_inw on Instagram.
Michelle