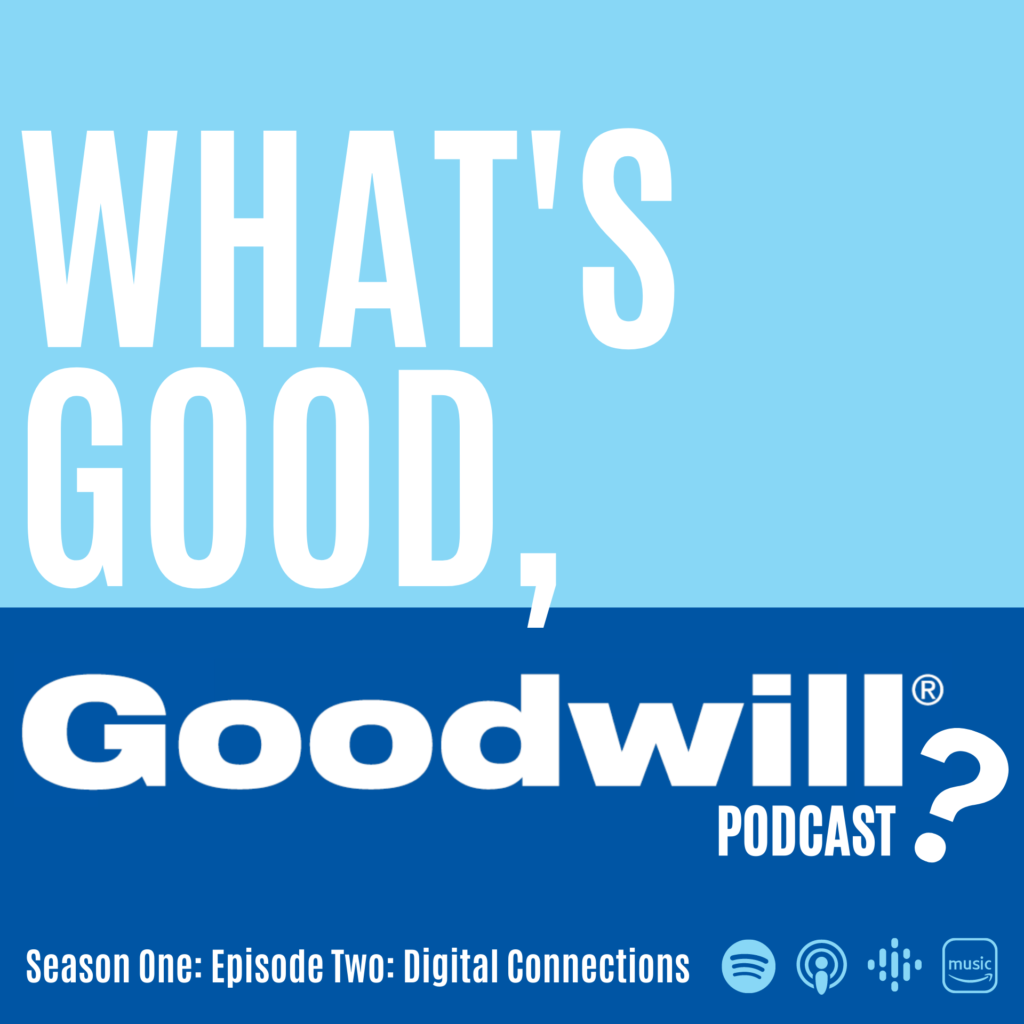 Ep. 2: Digital Connections and Resources Good Bits
This month, What's Good, Goodwill? podcast hosts Alicia and Michelle sat down with James from the Spokane Career and Resource Center and Arielle from the Goodwill Connect program. Ready to hear about free digital skills, job searching, and computer classes? 
Take a listen to learn about free classes offered at Goodwill Workforce and Family Services locations (offered in Spokane, Colville, and Moses Lake). Get helpful resources, and find out how to sign up for the Goodwill Connect program in Washington.
For a comprehensive list of resources, check out the links below. Ready to connect with a Goodwill Connect Digital Navigator? Call 844-492-6663. They welcome many languages. 
Continue the cycle for good by sharing our podcast on social media and subscribing wherever you listen to podcasts.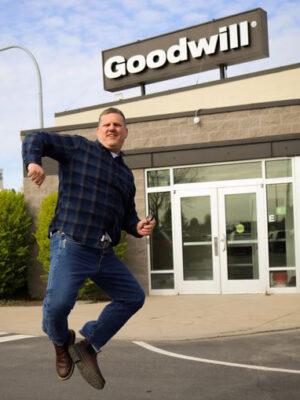 James
Case Manager
Career and Resource Center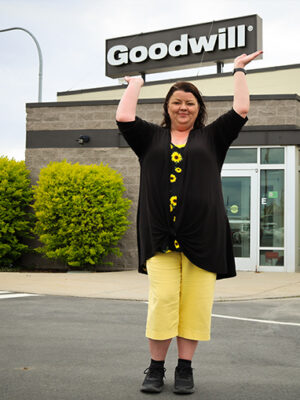 Arielle
Digital Skills Navigator
Goodwill Connect Program
FEATURED COMMUNITY PARTNER SHOUTOUT:
Art Salvage seeks to promote reuse and creativity for students, teachers, artists, crafters and makers of all ages in the Spokane, Washington area. They hope you find inspiration here for reuse projects at home and in the classroom.
Goodwill Industries of the Inland Northwest received a Mini Grant from Art Salvage that will help our program participants with art supplies.
Take a listen to what Katie Patterson Larson, Executive Director of Art Salvage, had to say about their organization.
Alicia
This episode is brought to you by Goodwill Industries of the Inland Northwest team members Alicia and Michelle. We challenged them to find their favorite item in the store to share with you. Show our hosts your favorite Goodwill finds by tagging us using @goodwill_inw on Instagram.
Michelle