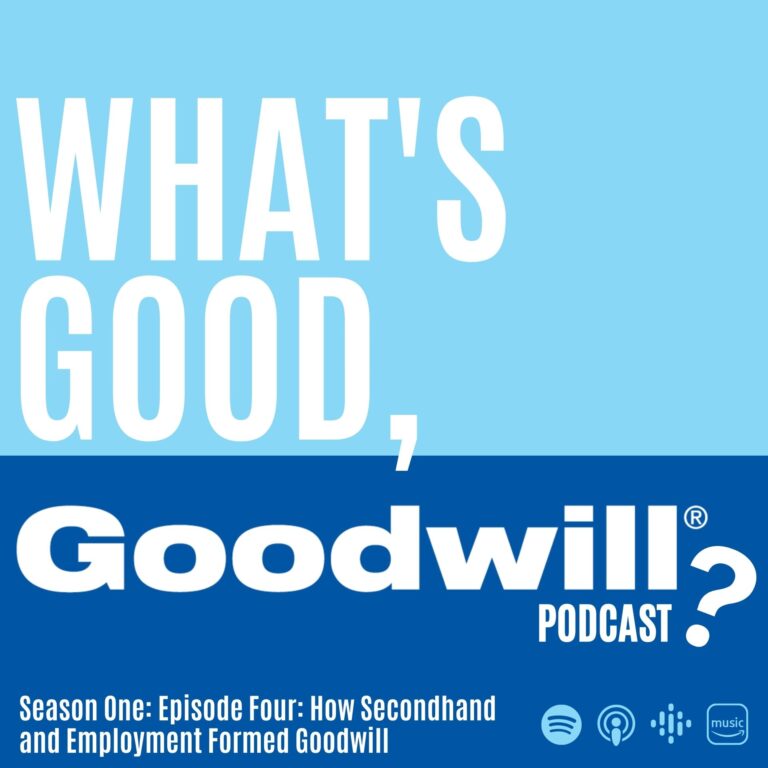 Ep. 4: How Secondhand and Employment Formed Goodwill
What's Good, Goodwill? podcast hosts Alicia and Michelle sat down with Junior, Workforce and Family Services Idaho Program Manager, and Rachel, @Inspirsession.
Hear how Goodwill was first started in 1902. Find out why secondhand shopping is so closely tied with employment programs at Goodwill. 
Learn from Junior about how employment programs offer more than just "employment" skills and placement. 
Take notes as Rachel, our Secondhand Shopping Guru, chats about Secondhand September. New to thrifting/secondhand shopping? This episode is for you!
Continue the cycle for good by sharing our podcast on social media and subscribing wherever you listen to podcasts.  
Idaho Program Manager
Workforce and Family Services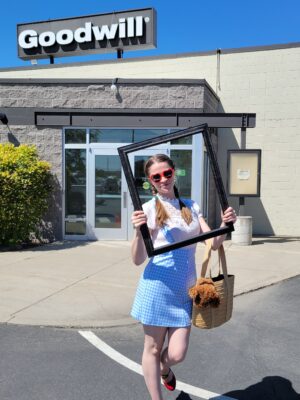 FEATURED COMMUNITY PARTNER:
Texas Roadhouse in Spokane, Washington has been a fantastic partner with Goodwill and members of our community. They were recognized and awarded the Goodwill 2021 Employer of the Year Award for the outstanding partnership they have with our Spokane Workforce and Family services employment team and participants who have found employment with them.
Take a listen to what Matt Dee. had to say about the partnership with Goodwill.
 Alicia
This episode is brought to you by Goodwill Industries of the Inland Northwest team members Alicia and Michelle. We challenged them to find their favorite item in the store to share with you. Show our hosts your favorite Goodwill finds by tagging us using @goodwill_inw and #goodwill_inw on Instagram. 
 Michelle