Kohl and his wife were staying at a homeless shelter with their two kids. The family had been homeless for two years. They lost their last rental after their lease ended and the rent went up. The couple had been working but were unable to find housing. They had some problems to overcome.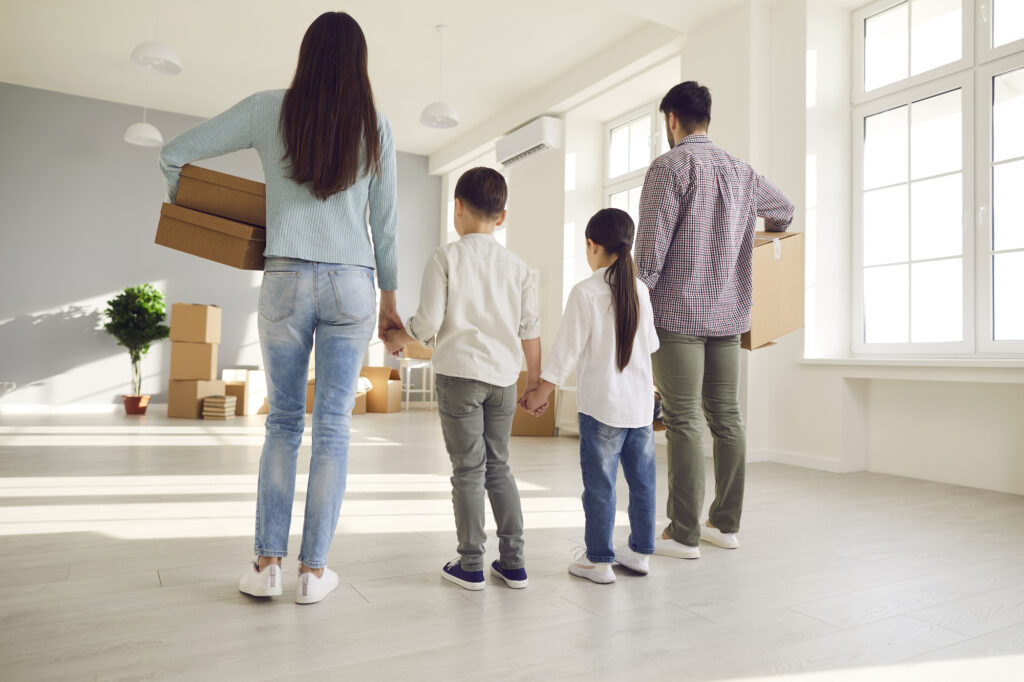 Kohl enrolled in the Goodwill SSVF program. Shortly after, a complex in Coeur d'Alene approved their application to move in. Kohl and his wife signed a lease on January 10, 2021. Things went well, and they remained in good standing with their property manager.
Goodwill helped the couple get birth certificates, drivers licenses, a move-in kit, and beds. Goodwill also partnered with Newby-Ginnings to get other household things the family needed, including furniture, and clothing.
After many months of good standing at the new rental, the couple's lease ended. The property manager was happy with the tenants but wanted to increase the rent. The manager gave the family a move out date. The apartment would be renovated. After getting fixed up, the apartment would be rented for a higher price. The new rent was more than what the family could afford.
Again, the family was without housing. Again, a lease had ended, and the rent would go up.
SSVF jumped into action. They put the family into a hotel. The couple worked hard to find housing. They were willing to do whatever it took, even bravely accepting housing in a different town.
In September 2021, they were approved for a rent-controlled unit in Moscow. When the complex told them of an available unit, Kohl and his wife didn't wait. The family made a full move a couple short days later. Friends and family came around them to help.
Kohl and his wife have been working hard to get back on their feet. The two are quickly getting back their independence and stability.
"Without Goodwill, we would still be couch surfing or at [a homeless shelter]."