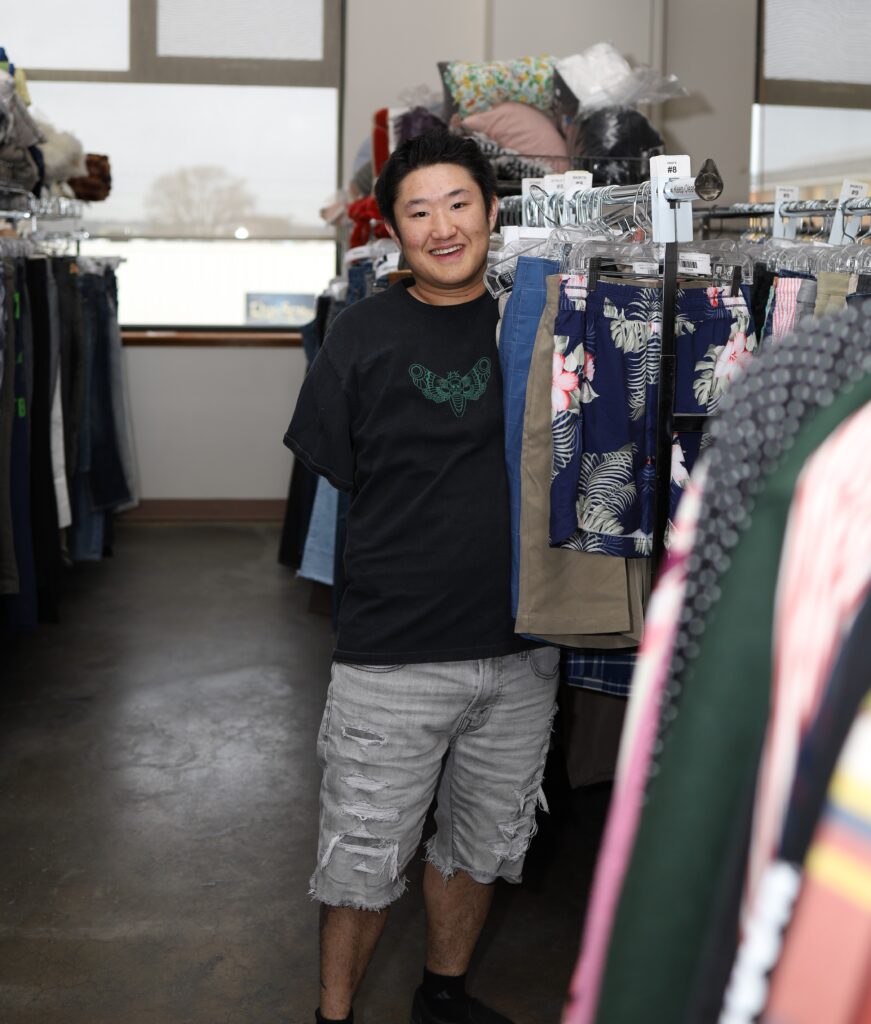 Aaron joined the Ecommerce team part-time in 2021. His work ethic and great attitude got the attention of his team. And he was soon asked to work full time. Aaron is an exceptional team member and individual.
Nothing holds Aaron back. Aaron doesn't have arms, so he uses his mouth and feet to do everything. One of his teammates said, "Aaron is amazing. He will see an obstacle, look around to find a suitable tool to help him, and make it happen."
Ecommerce is a fast-moving and competitive industry. Aaron keeps pace with dependable, efficient, and high-quality work. And a cheerful attitude.
Aaron keeps his team laughing. "He's always got a joke or quick come back," said Pat Mulloy, Ecommerce manager.
One coworker wrote, "Aaron inspires me, and I am so proud of the team member he has become. I can't wait to see what he conquers next."
Aaron's favorite thing about working with Goodwill is the people. He enjoys getting to know his colleagues. It's easy for him to get everyone laughing and in on a joke. He helps coworkers feel at ease with his barriers, and their own, using humor.
"I am truly inspired by Aaron," said Kara Cheney, vice president of operations. "I can't wait to see what he conquers next."