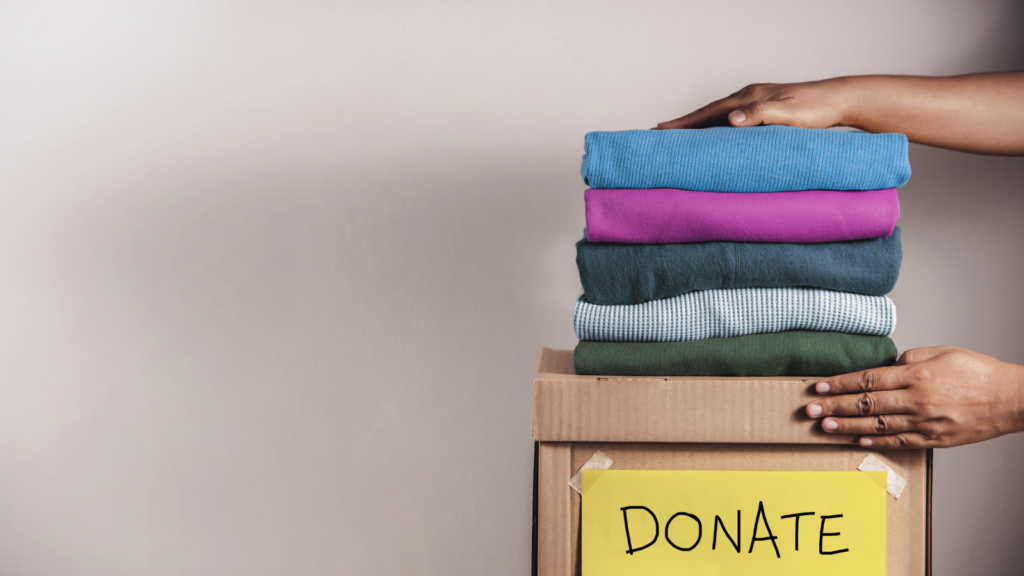 Amy shopped at Goodwill for many years and knew that her purchases supported social services programs. She was proud to shop and donate at Goodwill. It felt good to help support people in her community.
Rebuilding after loss
In 2020, a fire raged through her town of Malden, Washington. Her home and everything she built was destroyed in the fire. Amy's life became full of wonder in a sense. She always wondered how she was going to replace everything she lost. But she took all the hardships day by day and one step at a time.
As she began to rebuild her life, she wanted to go back to school. But she didn't have the right tools to get started, like a computer. Using her phone wasn't the most practical way to get an education.
Discovering the right resources
Amy talked to a friend about her struggles. Her friend reminded her about Goodwill services and support. She suggested that Amy reach out and see what help she could get. So Amy called Goodwill's Administration Office (509-838-4246) and spoke with a Workforce & Family Services receptionist. The receptionist connected Amy to a program navigator in the Goodwill Connect program.
Amy asked about the program and learned about its mission: to help people get access to the internet and digital devices. She learned that this program helps people find a computer or device and get personal help using it. And the program helps people find affordable and quality internet services. Amy knew this was the help she needed to go back to school. Then the program navigator told Amy about a device gifting event and that she was eligible to receive a free laptop computer.
Gaining the right tools
At the gifting event, Amy got a free Google Chromebook with three and a half months of broadband internet. The navigators at the event showed her how to set up and use the computer. They reminded her to call their hotline (844-GWCONNECT) if she needed any technical support. Amy felt so grateful for all the help she got.
Amy shopped and donated to Goodwill for many years, knowing that she helped to support her community. But she never knew that one day she might need that same support. She is thankful for the program's existence and for all the helping hands throughout the organization. She's excited to have the right tools to go back to school and complete her education.