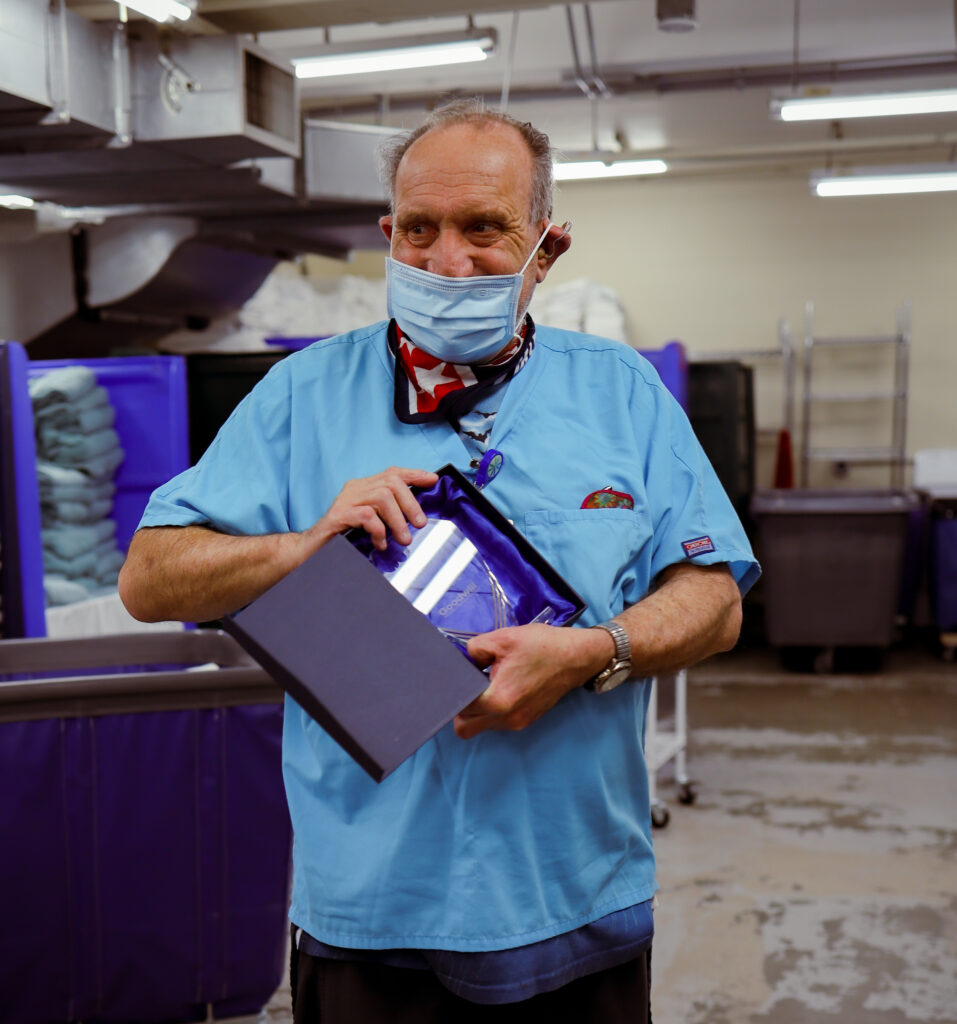 Ben has a ton of heart, incredible focus, and a passion to grow and meet goals. He's learned a lot on the job within the laundry department at Kootenai Medical Center. He has an energy and sense of humor that is fun to be around.
Ben is admired for his dependability and people skills. He changes the energy in a room simply by showing up. He is the kind of guy that wears his mood on his shoulders, and it's usually brighter than the heavens.
Ben also has an incredible knowledge of classic rock and most music in general. His case manager describes him as "a walking Shazam." In addition to his fine taste and love for music, he is a Batman superfan. To Ben, there is no superhero greater.
Those who work with Ben think he's fantastic. They appreciate Ben's bright energy, kindness to others, and passion for life.