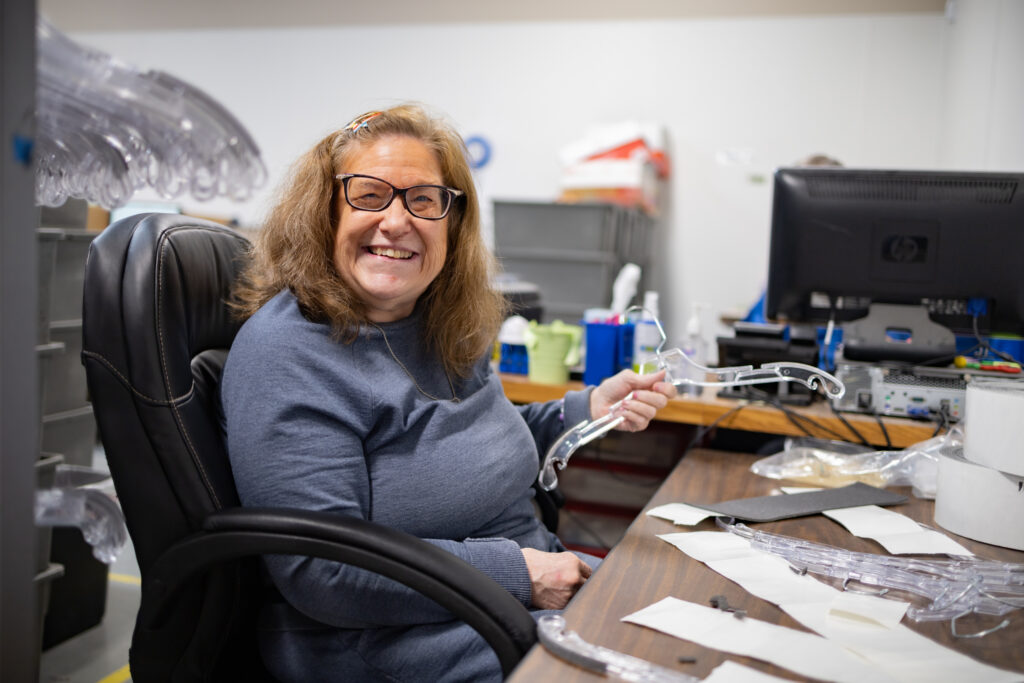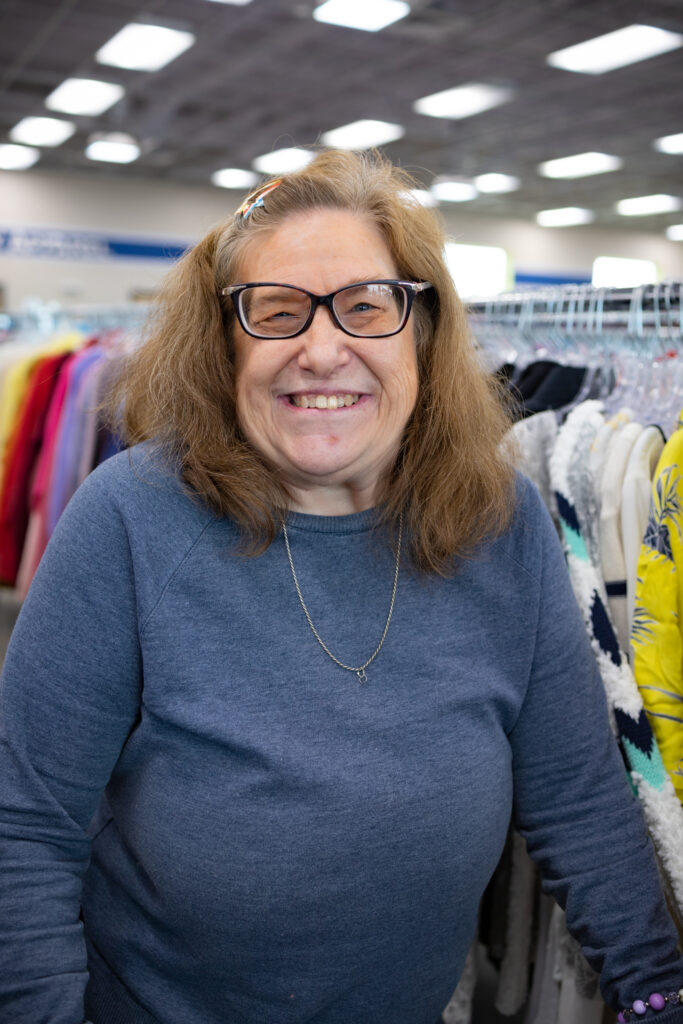 Carla was not happy with her life. She felt like life was passing her by. She felt bored and not content with how things were going. She wanted to get out of the house and work. And she wanted to feel like she was contributing to society while doing something she loved.
Carla heard about the services Goodwill programs provide. She figured she could see what help she could get. So she spoke with a team member in the Extended Employment program. The team member learned about the goals and skills Carla wanted to gain. Then they suggested that she apply for a position at Goodwill. So she did and got hired on to the Goodwill team.
At first, Carla struggled with the change and learning new tasks. But she didn't give up. She worked through those struggles. And she gained knowledge, comfort, and support from Goodwill.
Carla has worked for Goodwill for over 10 years. She has achieved the goals she set for herself. She's grateful for the support she got from Goodwill's employment program.
Without Goodwill's support, Carla said her life would be very sad. Now she feels value, purpose, and motivation to wake up each day. She said, "Life is a much better place when I am a part of a valued team that I feel a part of."