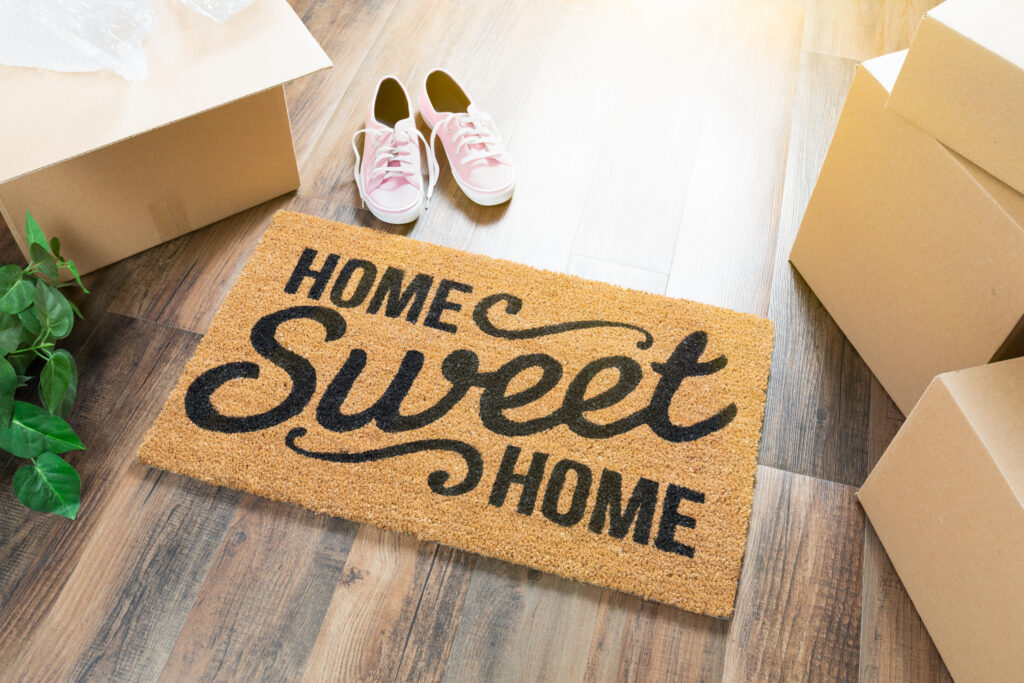 Chaay lived in pure chaos. She struggled with substance abuse, mental health concerns, and homelessness. She spent many nights not knowing if she would have a safe place to rest her head. Chaay wasn't happy with where she was in life and where her life was going. She was tired of living in the same chaos day after day. She needed to make a change. And she knew she needed a helping hand if she was going to succeed.
Reaching out for a hand up
So Chaay sought help from Goodwill. She heard about Goodwill programs and services and figured she would try to get some help. So she visited the downtown Spokane Workforce & Family Services building and spoke with the receptionists. The receptionists gave Chaay resourceful information about the different programs and services Goodwill offers. Then she met with a case manager from the Housing and Essential Needs (HEN) program. The case manager helped Chaay fill out the proper paperwork and applications to start getting help as soon as possible.
After some time, Chaay was accepted into the HEN program. Goodwill's HEN program helped her find stable housing. Chaay didn't have to worry about where she was going to sleep each night. Once she got into stable housing, she could start focusing on her mental health. Then she began her journey to get clean and sober. She said, "I had a lot of things to repair in my life. Goodwill gave me the chance to grow and repair the destruction I created over many years of self-defeating behaviors."
More than housing support
Goodwill helped Chaay with rental payments, monthly essential needs items, referrals, and flex funding purchases. Flex funding is a source of money that the HEN program can use to help make emergency purchases for clients. An emergency purchase could be linens, dishes, or any other household items and furniture. The HEN program's goal is to provide more than just access to housing. Part of their mission is to provide basic needs items that will help uphold the client's household.
All this support took the weight of worry off Chaay's shoulders so she could remain focused on her mental health and sobriety. "[Goodwill's help] gave me the leg room to really focus on my mental health, re-learn how to be within the community, reconnect with and rebuild trust with my family, correct past debt, and rehabilitate my student loans. [Goodwill] helped me become the resilient, strong, and dedicated person that I am today."
Sobriety and stability
Since getting a hand-up from Goodwill's HEN program, Chaay is proud to say she is three-and-a-half years clean and sober. She is also now certified as a peer counselor for Frontier Behavioral Health. She achieved the goals she set: gain stable housing, sobriety, and better mental health. Now Chaay's new goal is to go back to school at Eastern Washington University for her master's degree in behavioral health.
Chaay has achieved stability, confidence, and independence. She can sustain herself and her basic needs such as housing, food, and transportation. "This is what I have built on the very foundation Goodwill has laid for me." She is excited about what her future holds. Without Goodwill's support, Chaay said "I don't know that I would be where I am today … I very well could be dead."