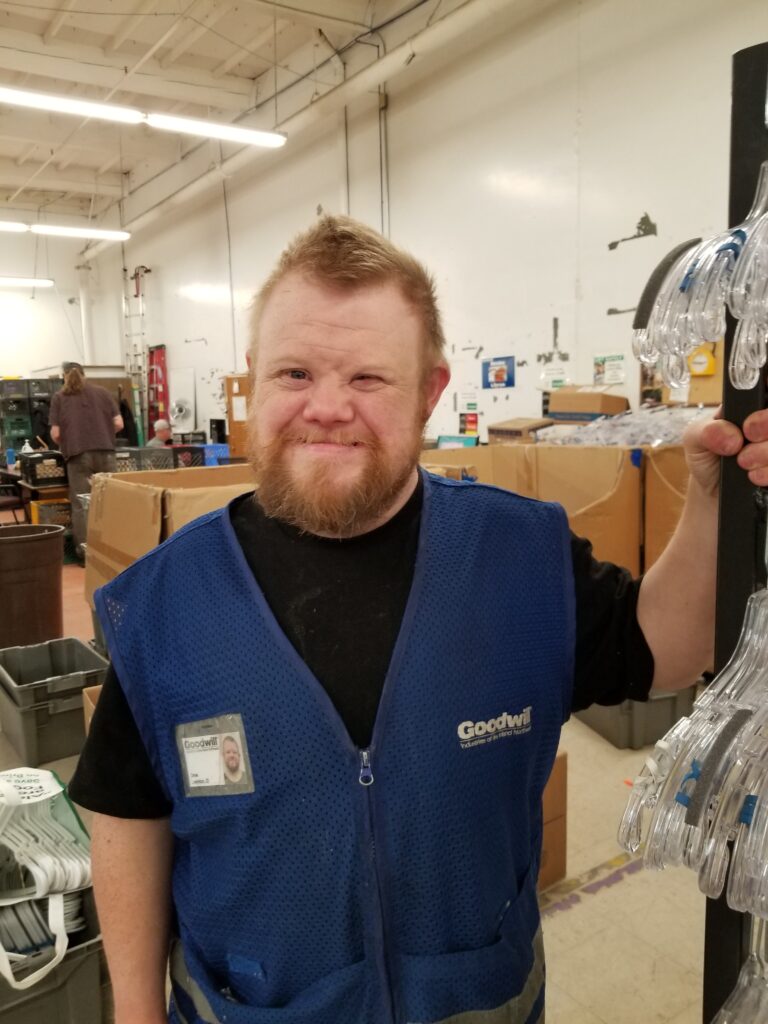 Before coming to Goodwill, Drew's life was carefree and careless, but he needed more. He needed a stable job. But he wasn't sure how to get started. Drew started working with a job coach at Goodwill. With their help, he got a job.
Drew feels more like an independent adult with his new job. He is happy to have regular paychecks rolling in. And he enjoys spending time away from his house.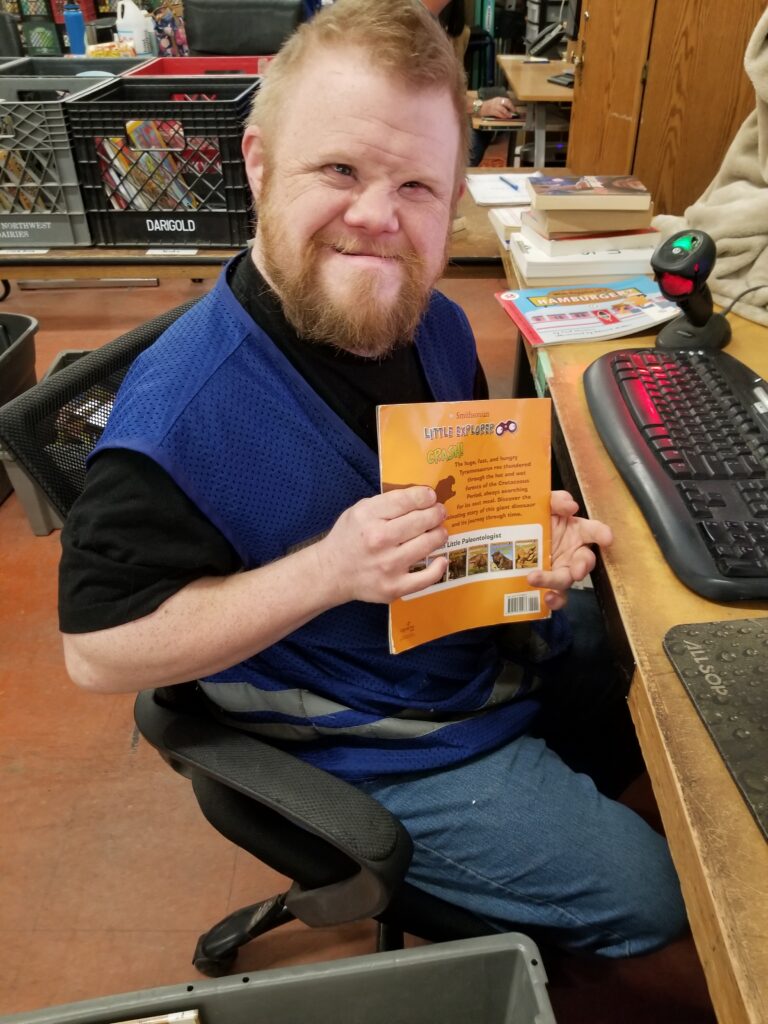 Another goal that Drew works toward is learning people's first names and following directions. His focus has gotten better, and so have his job skills.
Drew enjoys the people he works with and is quick to offer a hug or a high-five.
He loves participating in sports with his brother and looks forward to fishing, playing racquetball, baseball, and basketball.
Since working with Goodwill, Drew says his life is much less boring. He enjoys the simple pleasures of everyday life.