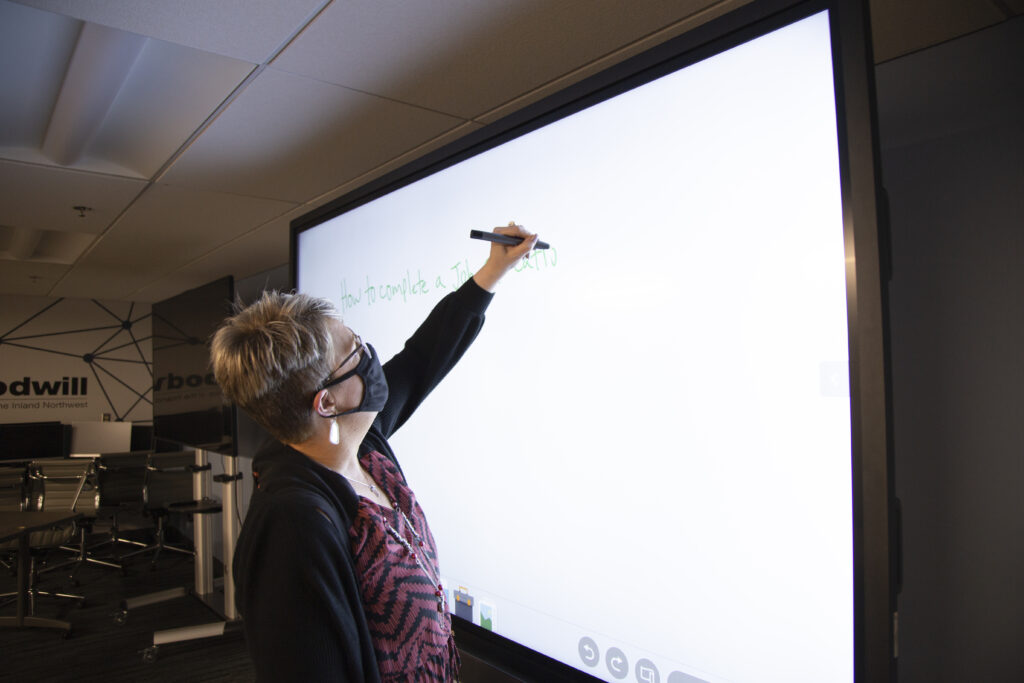 There are many people in our communities who do not have a computer or can't get to a computer. And many don't know how to use a computer. Those things make it hard for them to get a good paying job or get help they need with other things in life.
Our Goodwill has teamed up with the other four Goodwill agencies serving the state of Washington for Goodwill® Connect. This program is a six-month pilot program that will help people get access to computers and training.
Digital navigators have been hired to teach basic digital skills training and Internet search skills. These people will also share tips for finding jobs, housing, social services benefits, and other state resources. Translation services are offered to help people whose primary language is not English. Our Goodwill has hired three digital navigators, so the program will be in full swing soon.
A central website, GoodwillConnect.com, serves as the main connection point. Through a zip code search on the website, people will find the phone number for digital navigators in their region. They can also connect through a digital navigator hotline, at 1-844-GWCONNECT or 1-844-492-6663.
Each Goodwill is offering digital skills and literacy training courses. People enrolling in the courses will also receive referrals to support services to help them thrive in other areas of life.
Each Goodwill has Chromebooks they can give to people who qualify. Those Chromebooks come with free internet until June 30. People must receive Medicaid or be 135 percent or more below the federal poverty line, to receive a Chromebook. Our Goodwill has 300 to give away.
This pilot program is made possible through a grant from the Washington State Department of Commerce.