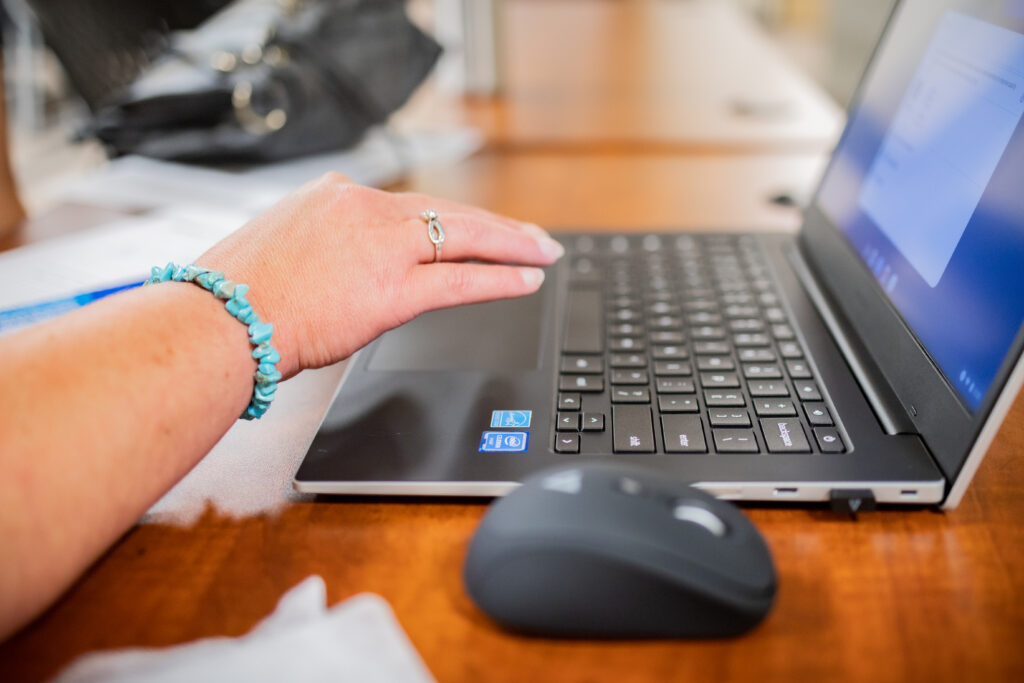 Alexandria was down on her luck. Her wallet and phone had been stolen. There was nothing she could do to get them back. She tried all available options and decided to accept that the items were gone, and she would have to replace them. Since she no longer had a phone, she used her laptop computer to browse social media.
A streak of bad luck
One evening, Alexandria was making dinner and her laptop was near where she was working. She reached for an ingredient to add and dropped a mixer onto her laptop. The screen was completely shattered. She felt so defeated. It seemed her bad luck had continued. Since her wallet was stolen, she didn't have access to her money. She had to wait to get replacement bank cards and identification. And she couldn't afford to buy another computer or another phone. She didn't know what to do.
She met up with a friend and explained her situation. Her friend suggested that she reach out to Goodwill. Alexandria knew that Goodwill offered services and support to the community. But what help could she possibly get for a computer? Her friend pushed her to call Goodwill and just ask. So she did. She was told that there is a program that could help her: the Goodwill Connect program.
The program's goal is to help people get access to the internet and gain digital skills. They do this by offering free digital skills training, laptop computer, and broadband connectivity. To qualify for a free laptop computer from the program, a person's income must be at or below the national poverty line.
A refreshing turn of events
So Alexandria called the program's hotline (844-GWCONNECT) and spoke with a digital navigator. She told the navigator her situation and told them she couldn't afford a new computer. The program navigator assured her that she would be able to get support and that she was eligible to receive a free laptop. The navigator told Alexandria about a computer gifting event that would be happening and encouraged her to sign up. So she did.
Alexandria went to the Goodwill Connect gifting event and got a free Chromebook. She sat with the program navigator and got personal help setting up the computer. She is so thankful for the support she got from Goodwill. Because of the help she got from Goodwill, she is now inspired to continue her passion and write a book that would help people in her community.