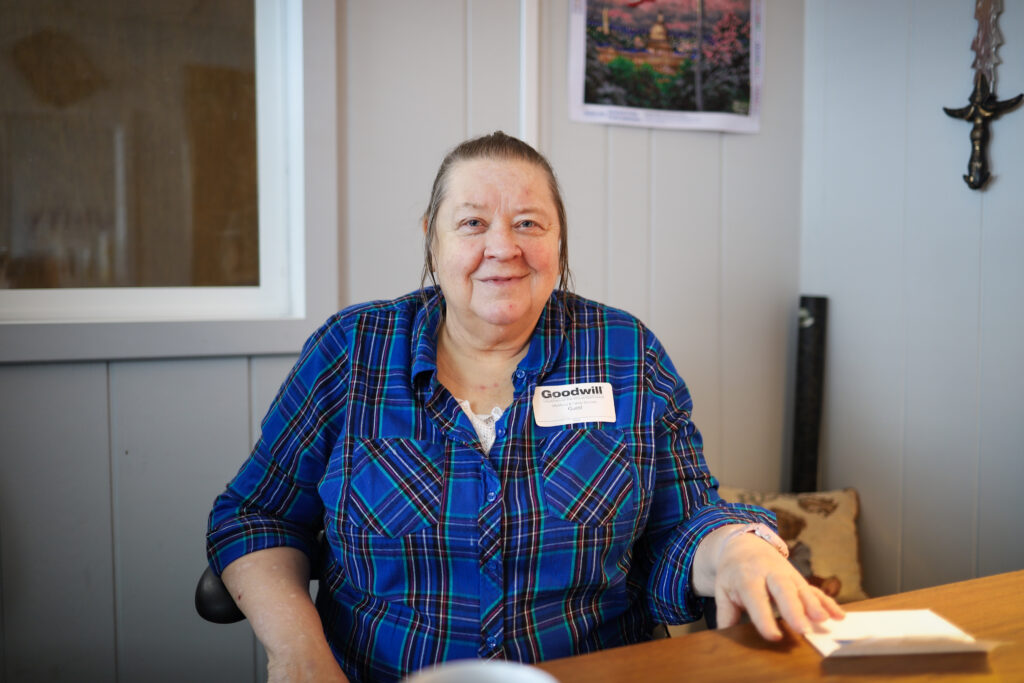 Diana struggled to find work. She was shy and didn't have much experience. She tried to get a job as a cashier but didn't have the skills.
Diana was a participant in Goodwill's Basic Food Employment Training program once. So she knew Goodwill might be able to help her. She visited Goodwill's Career and Resource Center (CRC) and met with the center's specialist about her goals.
The CRC specialist told Diana about Goodwill's free digital skills classes. These classes teach basic digital skills, like how to use a computer and set-up an email account. They also teach the basics of common office programs like Microsoft Word, Excel, and PowerPoint.
Diana signed up for the entire series of classes and gained a lot of new skills. She enjoyed the classes so much, she took them all again!
Confidence grows
Diana was much more confident after taking the digital skills classes. She went back to the Career and Resource Center. Together, she and the CRC specialist came up with a plan to help her gain customer service skills. Since she was more confident with technology, she started helping others in the CRC. She would help troubleshoot basic computer issues and answer tech-related questions for other participants. This helped build her confidence in talking to strangers.
Attendance is a big part of keeping a job. Diana needed to get used to a routine schedule, like a job would require. So she worked with the CRC specialist to create a schedule of visits to Goodwill.
Discovering a new skill
Diane also needed to learn cash-handling to get a job as a cashier. She worked with the CRC specialist to brainstorm ways she could build that skill. They found a volunteer position at the Habitat Store, which sells new and gently used donated furniture, appliances, and building materials. Diana became a regular volunteer at the Habitat Store. She enjoyed the work a lot.
Diana also got support from AARP's Senior Community Service Employment Program (SCSEP). This program helped turn Diana's volunteer position at the Store into a paid job. She was so happy to stay at the place she enjoyed and officially get a job. Diana's SCSEP case manager gave her feedback, support and other resources that helped her be successful.
Never stop improving
Now that Diana was getting regular paychecks, she needed to learn how to budget. She found some budgeting books. She also got one-on-one budgeting help from Goodwill's Digital Skills instructor. A regular customer at the Habitat Store also gave her helpful budgeting advice. She took all these resources and built a budgeting technique that fits her needs.
Diana worked hard at her goals and got support where she needed it. Today, she has a job she loves, and is so confident. She completed her first review with the SCSEP program, and she got great feedback. The Habitat Store recognizes Diana as a key member of the team, saying Diana is their "anchor, or rock star."
Diana's digital skills and confidence are continually improving. She uses the Spokane Public Library's recording studio now to record videos for social media as a hobby. She visits Goodwill's Career and Resource Center less often now that she's gained more confidence, self-advocacy, and independence.