For several years, Dianna was unemployed. She wanted to work. But finding employment on her own became a frustrating task. She needed a permanent job that would fit her needs. She didn't know what skills she had and what skills she needed to improve. So, she started looking for help.
Then she came across information about Goodwill programs and the services they provide. She learned about a program that helps people find jobs. So, she reached out to speak to someone on the employment program team. Dianna learned there was help for her. The employment program team helped her develop skills that she could use to find a permanent job.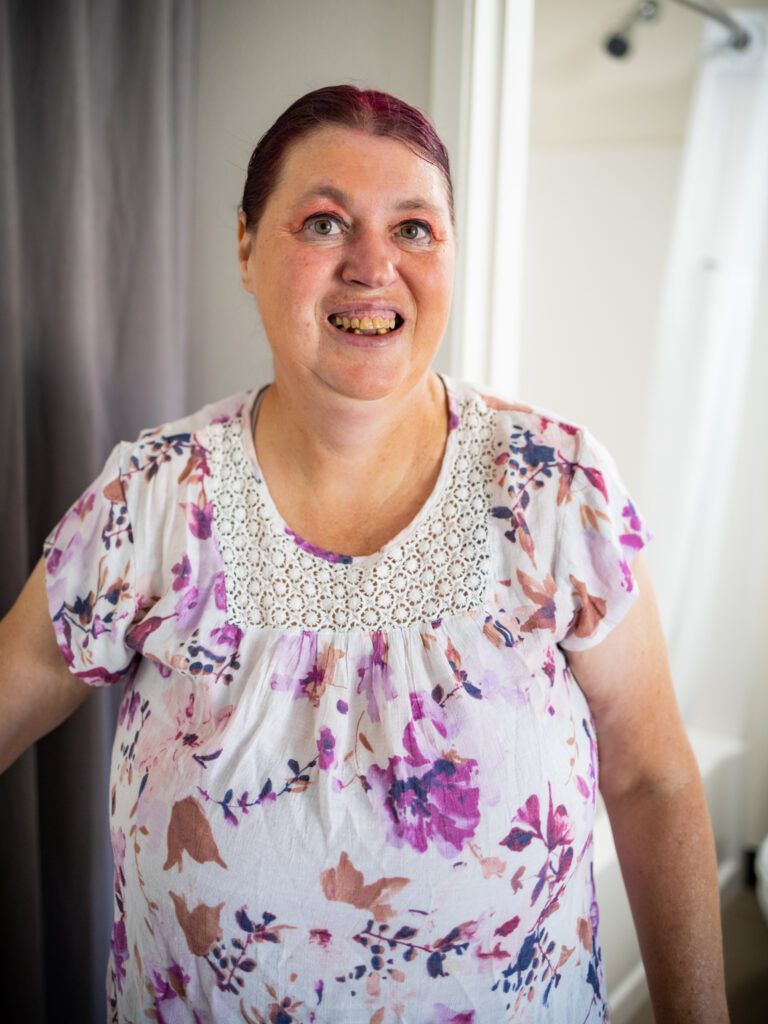 She learned valuable interview skills and how to write an efficient, eye-catching resume. And Dianna learned ways to advocate for herself. She gained new tools and confidence. So, she continued the job search with the help of Goodwill's employment team.
Then she landed an interview with Baymont Hotel. In March 2022, Dianna accepted a position in hospitality as a housekeeper. In her first month, she did so well that her employer began including her in workplace incentives. She works independently and is always on time. And she regularly picks up extra shifts to help when staffing is low. She is willing to stay late to help with other rooms and cleaning responsibilities. Dianna has shown that she can go above and beyond in her work. Her employer and team members are very happy to have her and consider her the best housekeeper.
Since getting help from Goodwill, Dianna continues to grow and expand her knowledge and work skills. She enjoys learning more about the hospitality industry and is excited to see where she will be heading in the future. Dianna is happy that she connected with Goodwill and grateful for the help she got.