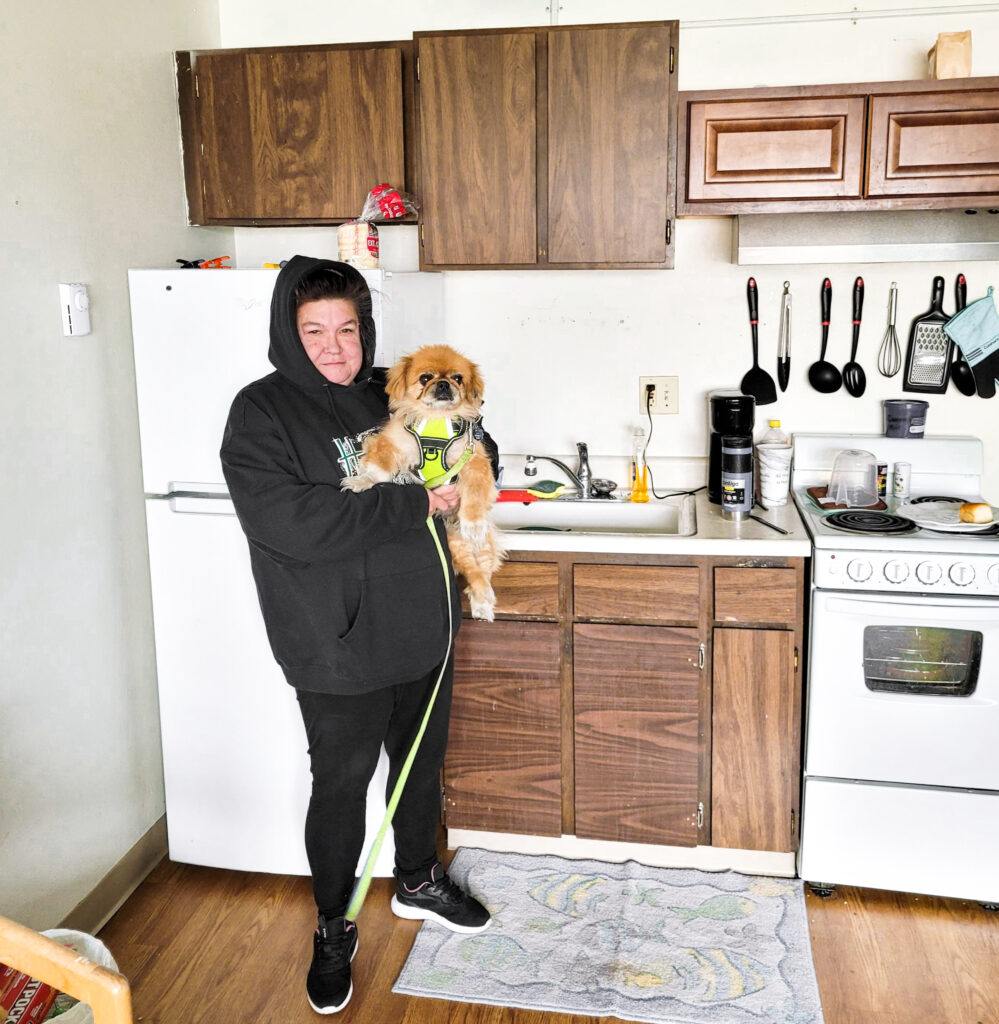 Trina worried about living in a small house with four adult family members. The space was too small for everyone to live comfortably. She needed to find a space of her own. She didn't know what to do.
Trina has been enrolled in Goodwill programs since 2018. She met with her Foundational Community Support (FCS) housing case manager and let them know her situation.
Support from community partners
Her case manager called Pioneer Human Services. Pioneer Human Services is an organization that helps people get into housing for up to six months while they look for a more permanent and stable home.
Trina needed a referral from her health care provider to get into a transitional housing program at Pioneer Human Services. Her case manager helped her with all the paperwork to get the referral that she needed.
Her health counselor agreed that the housing choice was a good fit for her. So she sent the referral, and Trina was approved immediately.
Home is where you make it
Trina moved into her new home on March 31, 2022. She is happy to have a space of her own. And she feels less stressed knowing she has a home to return to. Her long-term goal is to find a more permanent place to live.
Without Goodwill's support, Trina would be struggling for a place of her own where she could rest. She'd be stuck in tight living conditions, unsure of how to move forward.