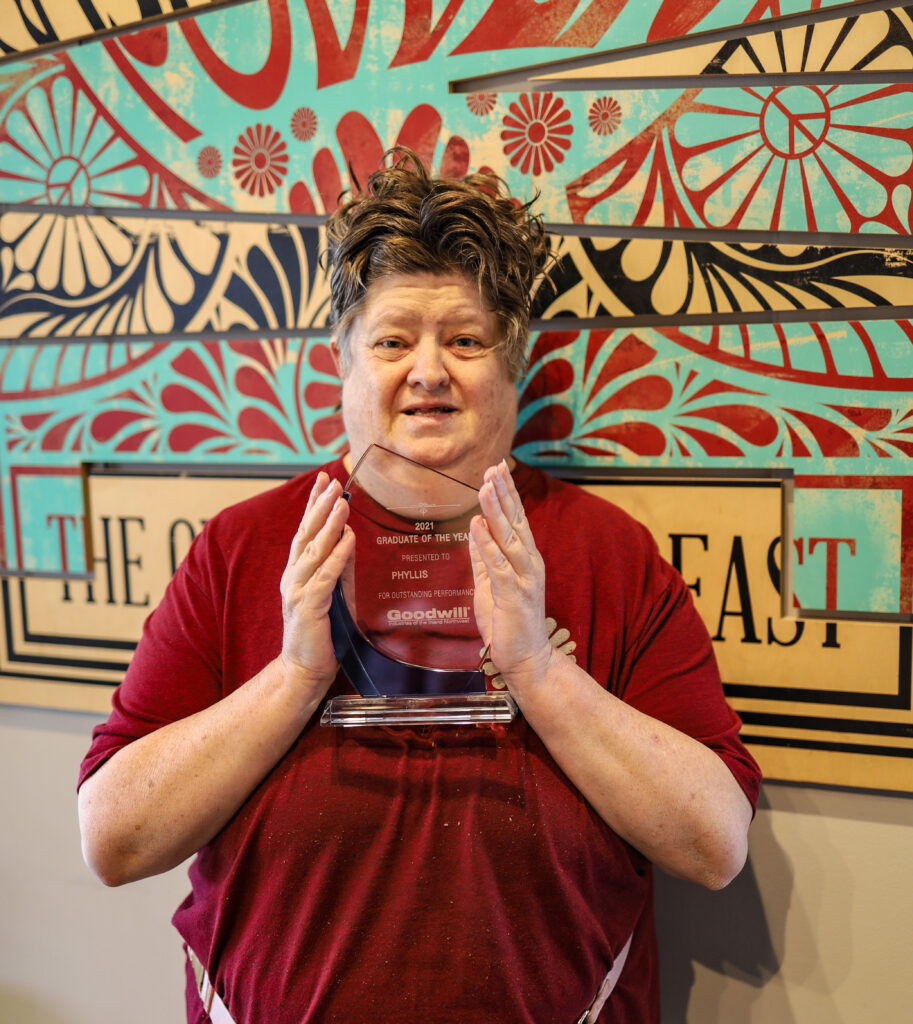 ---
Before the COVID-19 pandemic, Phyllis worked for MOD Pizza in Lewiston with a job coach. She was getting help from Goodwill's extended employment services. Even though many people were furloughed, she continued working for MOD Pizza.
She continued to work even though her job coach was furloughed. Once restrictions from the pandemic lifted, Phyllis' job coach called to invite her back to Goodwill. However, Phyllis replied that she no longer needed a job coach. She was succeeding on her own.
Phyllis worked with a job coach for her first year at MOD Pizza. Since then, she's worked independently. "If I can do it on my own, I will. I'll fold boxes, sweep, mop, clean the tables, and do anything else [my team members] want me to do."
The COVID-19 pandemic created major hardships for so many people. The fear of the unknown caused much confusion and stress. Despite the havoc, Phyllis worked through it all. "We didn't know how many times [MOD Pizza] would get closed. We had to wear masks all the time."
Phyllis really enjoys her job. "I have a lot of friends here that I know very well." She loves working for MOD Pizza because of all the support she gets from her team members.