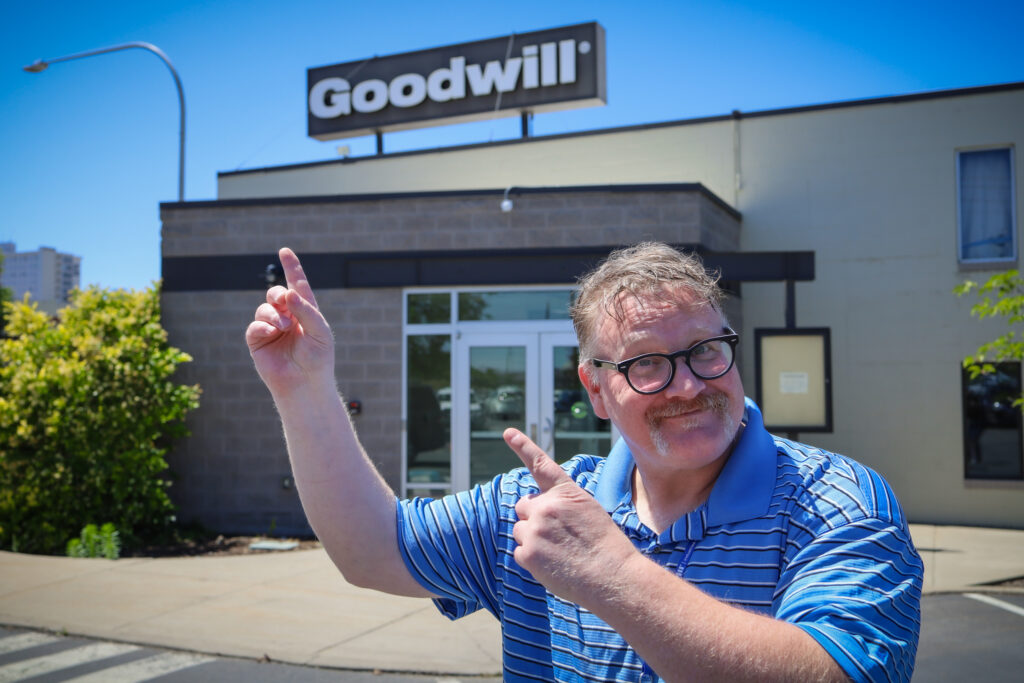 Since 1989, John battled addiction and had mental health concerns. He struggled to keep his sobriety. He participated in drug counseling and rehabilitation services. But it never seemed to stick. Then, in 2003, he moved to Spokane and remained free from opiates. But a new cycle of addiction began with another drug. In 2019, John overcame that addiction and has been drug-free since. But he did develop a dependency for alcohol.
John also struggled to keep a job. Over the course of his addiction, he had a handful of temporary jobs. This put him in a tough financial position. He spent about 13 years living between different friend's homes. And his mental health affected his motivation to move forward. He needed stability in his life.
In 2018, John found housing through the Reclaim Project. He still struggled with his sobriety from alcohol. So, he reached out to the Oxford House program. The Oxford House program is a group of recovery homes. The residents take turns serving as leaders in the home, and each pays an equal share of the house expense. This helps them learn a clean and sober way of life with no time limits on their stay.
After some time, John felt ready for the next step in his journey to sobriety and stability. He heard about a housing program that could help him find more permanent housing. So, he applied for Goodwill's Housing and Essential Needs (HEN) program. He was placed in the program and rented a room in a shared house. The home housed several other recovering addicts. And this made it difficult for John to stay sober.
Then, the benefits he received from HEN ran their course. And he became homeless again. So, he enrolled in Union Gospel Mission's Life Recovery Program. This program focuses on helping people with addiction address the deeper, root causes that drive destructive behavior. But John's struggle with alcohol had reared its head. And he got expelled from the program.
Perseverance and strength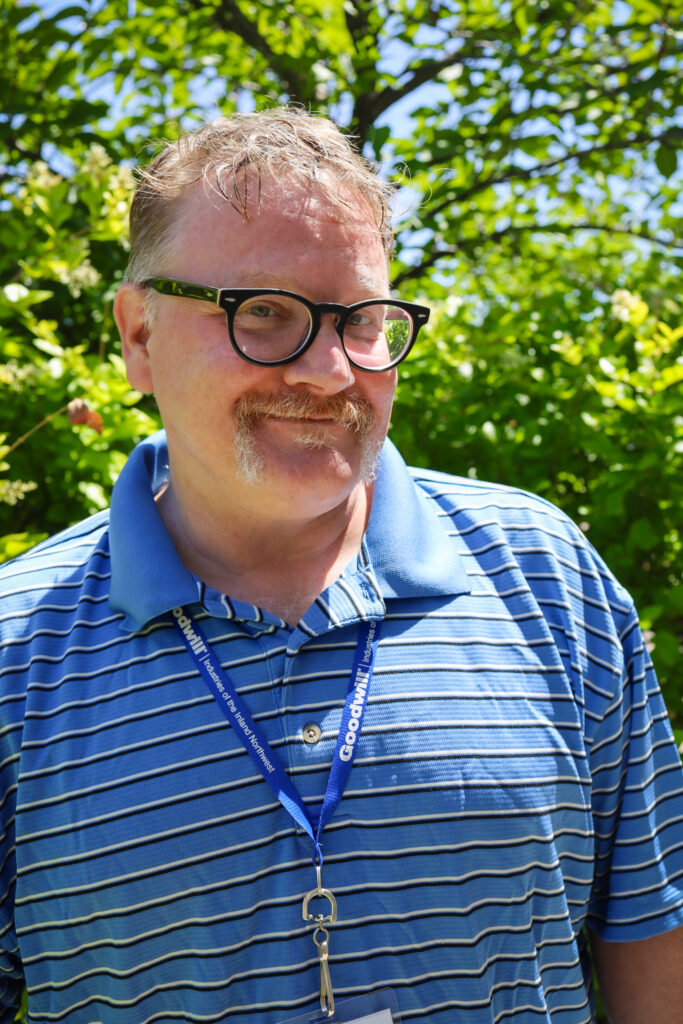 But he was determined to quit his alcohol use. He enrolled once more into the HEN program and started living at other recovery homes. Then, he enrolled in mental health counseling at Frontier Behavioral Health. There, he got his Peer Support Specialist certification. And even though John continued using alcohol, he focused on his sobriety one day at a time.
He started a fresh living situation at the Oxford House. This home had very strict requirements. And John didn't want to lose this second chance. He reminded himself to take each day, one at a time. His next step to stability was finding employment. So, he sought support from Goodwill's employment programs.
John gained employment through Goodwill in central processing. With his case manager's support and encouragement, John then applied for a new position at Goodwill. He wanted a position where he felt he made a difference. And he wanted to help others in his community. So, John applied for the Developmental Disabilities Administration (DDA) Employment Specialist position at Goodwill. And he got the job.
Gaining stronger bonds
Through coping techniques and determination, he has been able to keep his sobriety. And he is coming up on one year of abstinence from alcohol. He reestablished relationships with his family and friends. "I haven't been on better terms with my family, and they are amazed at my progress!"
John is so grateful for the services and support from Goodwill and his case managers. He's happy and proud to go to work every day, helping the DDA community find employment. He looks forward to utilizing his Peer Support Specialist certificate at Goodwill in the future. He said, "I know now that I can and will make a difference."
"It's hard to imagine what my life would be like without Goodwill. I can take the majority of credit to my success, however, without the stability of the HEN program and their case management, along with the encouragement and dedication from the [staff], it might possibly gone a much sinister path. I am fortunate in that I will never know!"