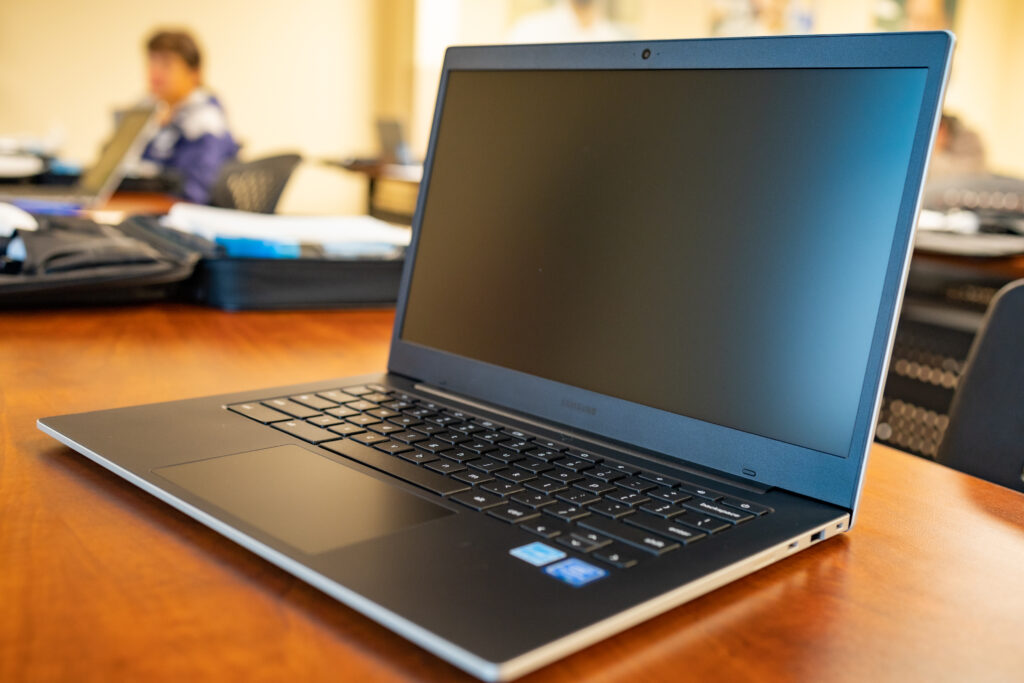 Stephen didn't have access to a computer or the internet. He was in the process of looking for a job. He found that it was difficult to apply for jobs because so many applications have gone digital. Without a computer, this became a struggle for him. Stephen also wanted access to tools like resume builders to help him create a more pleasing resume. He felt stuck and didn't know what to do.
He heard about a program at Goodwill that helps people get access to a computer and the internet. The Goodwill Connect program was having an event to help put laptop computers in the hands of people who didn't have them. He gave their hotline (844-GWCONNECT) a call to put his name down to attend the event.
Discovering new tools
Stephen spoke with a digital navigator from the program. And he learned that he was eligible to receive a free Chromebook. But Stephen worried about understanding how to use the laptop. The digital navigator told him that the mission of the program and the event is to help people get better digital access. And part of that is offering technical support and showing people how to use their new computers.
So on the day of the gifting event, Stephen met with the Goodwill Connect team. He was gifted the Chromebook and shown how to set it up. He got help with connecting to the internet and was shown how to personalize the settings to make the computer easier to navigate.
No limits
Stephen was blown away by the amount of support Goodwill offered. He said he has a new sense of meaning and a better outlook on life in general. Now he can expand areas of his particular goals in life that require digital access. He said, "Goodwill has provided me with the key to unlock that new chapter in my life and that alone is worth more than just a 'thank you'."
The Goodwill Connect program helped Stephen gain digital tools and knowledge to reach his goals. Since getting help, he has had a boost in his self-confidence and his ambition hit an all-time high. He said, "I just feel like the sky is the limit."