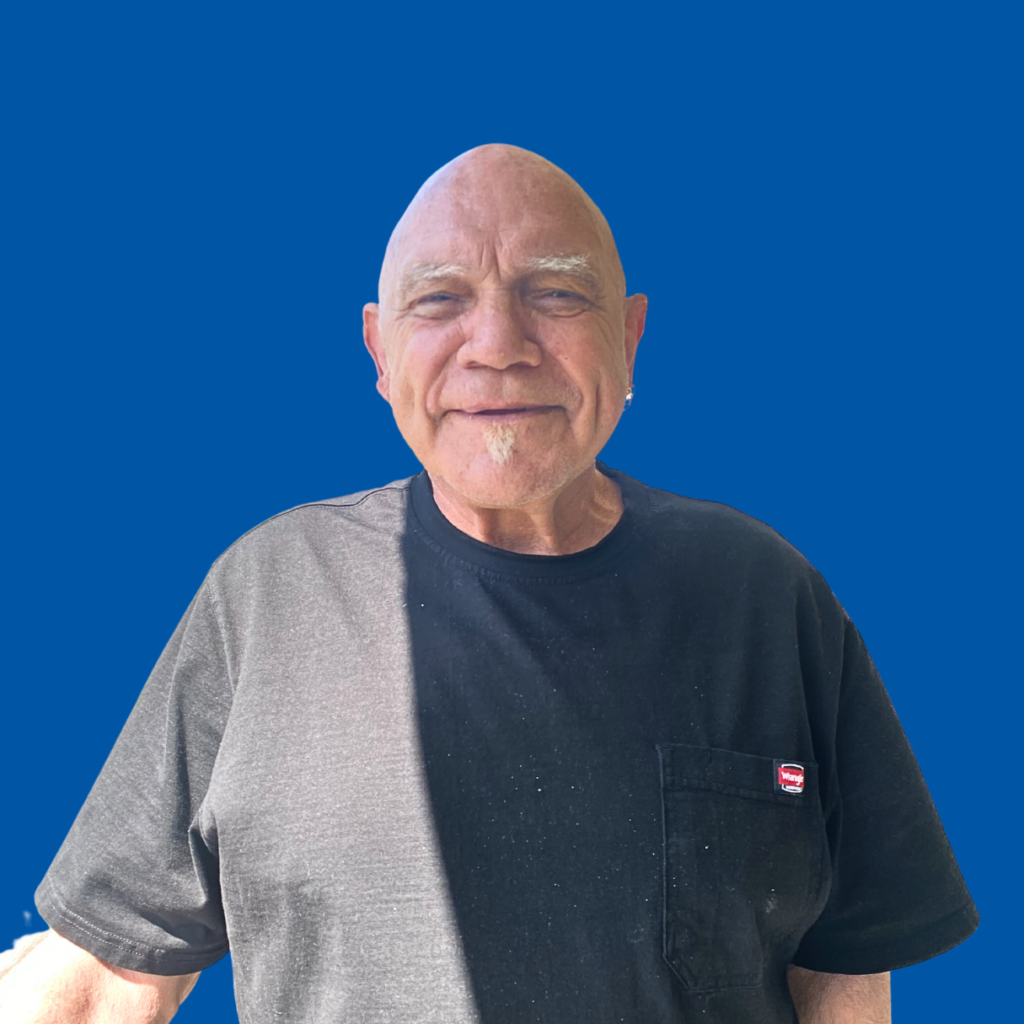 Steven didn't have the best of luck. He found himself without a home. He tried focusing on living each day, one at a time. His priority: survival. He found a place to shelter, but it wasn't ideal. With no water, no heat, and no restroom, he was just surviving.
Steven felt he was at his lowest. He tried to stay positive. But suicidal thoughts made their home at the front of his mind. Steven tried to take his own life. Thankfully, he survived. He thought this was a sign.
Feeling seen
Someone came across Steven one day, and rather than ignoring him, they sat down to talk. It turns out they were a social worker. And when they learned that Steven is a Vietnam veteran, they told him about Goodwill's Supportive Services for Veteran Families (SSVF) program.
The SSVF program at Goodwill focuses on rapid rehousing. SSVF helps veterans who are without a home, or at risk of becoming homeless, find stable housing.
Steven was surprised to learn there is a program that can help him. He was amazed that this social worker saw him when he felt most invisible. They saw him as a person. He thought this was a sign from God and that He still had a purpose for him.
Steven didn't ignore that sign. He went and visited with a case manager and housing specialist at Goodwill's SSVF office in Spokane, Washington.
Since serving in the Vietnam War, Steven still struggles to adjust to civilian life. For veterans, it is common practice to always put your military partners first. For many veterans, this makes it difficult to seek out or accept help. He told the SSVF team stories about what he went through during the war.
Experience from a Vietnam veteran
One event, Steven ran into active fire while carrying a wounded soldier. He was able to get that soldier lifted onto a helicopter and flown to safety. Steven had many experiences like this. Because of his bravery during the war, he was recognized with a Purple Heart and a Silver Star.
A Purple Heart medal is a United States military decoration awarded in the name of the President to those wounded or killed while serving with the U.S. military. A Silver Star Medal is the United States Armed Forces' third-highest military decoration for valor in combat. This medal is awarded to members of the U.S. Armed Forces for gallantry in action against an enemy of the United States.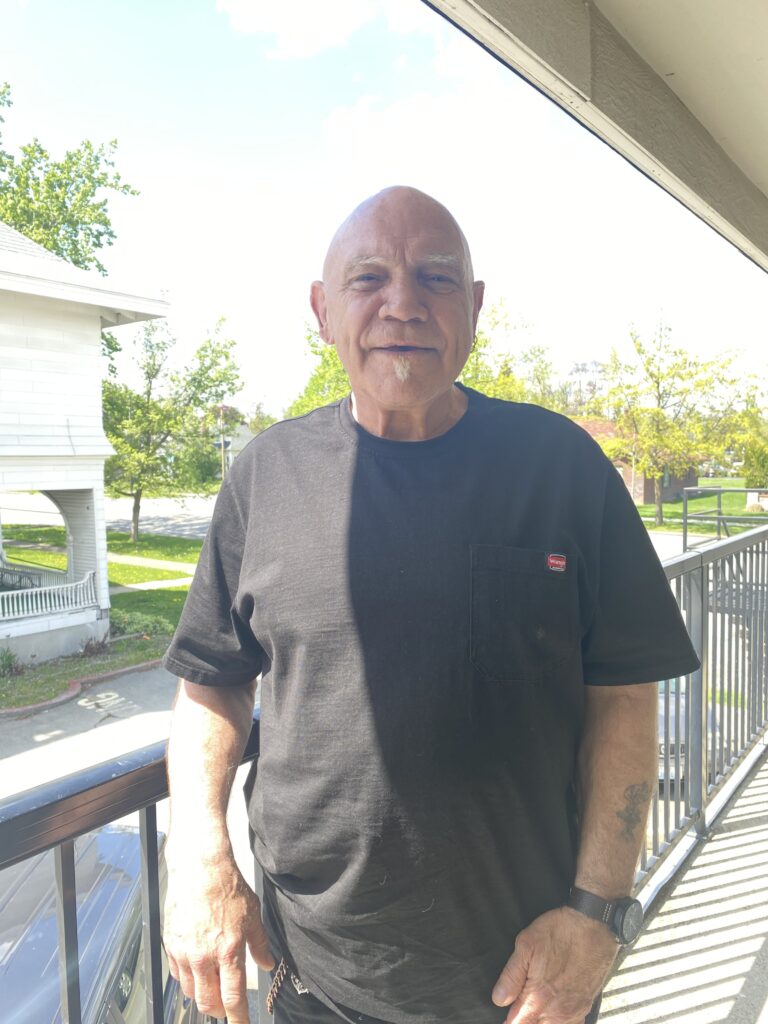 But Steven wasn't accepted by everyone, especially those who opposed the war. He was called names, disrespected, and shamed. This was hard on him. It led him to make bad choices that he regrets. And those choices led to an Other Than Honorable (OTH) discharge from military service.
Because of his OTH discharge, Steven couldn't access Veterans Affairs (VA) healthcare and other services. Goodwill's SSVF program fought to get Steven some of those VA benefits. One of the benefits that Steven got was a HUD-VASH voucher. The Department of Housing and Urban Development in combination with Veterans Affairs Supportive Housing (HUD-VASH) helps veterans and their families out of homelessness and into permanent housing.
Not being defined by mistakes
So, with the HUD-VASH voucher, SSVF was able to help Steven look for stable housing. Within a week, Steven had a new home. SSVF supported Steven with 12 months of rent. But the support didn't stop at securing a home.
The SSVF team helped Steven get all the essential things he needed for his new home. He got a move-in kit with items like linens, dishware, cleaning supplies, and toiletries. Steven was so overwhelmed with the amount of support. He became emotional. He explained to the SSVF team that this home was his first on his own. He had never rented or signed a lease before.
Steven was happy to know that he had a safe place to live. He was relieved about not being without a home again. Now that he doesn't have to worry about his housing, he can focus on his health with the help of Health Care for Homeless Veterans (HCHV).
As a veteran, Steven made sure to put others before himself. He didn't feel worthy of getting a hand up. He assumed that the rest of his life would be spent in the shed where he found shelter. He was ready to throw in the towel.
He didn't expect to stumble upon the incredible amount of support he found. He is so grateful for the care he got from the social worker who found him. And he is so thankful for the help he got from Goodwill's SSVF program. "Without Goodwill finding me, I would still be in that shed or dead. I don't know what I'd do without you. You literally saved me."