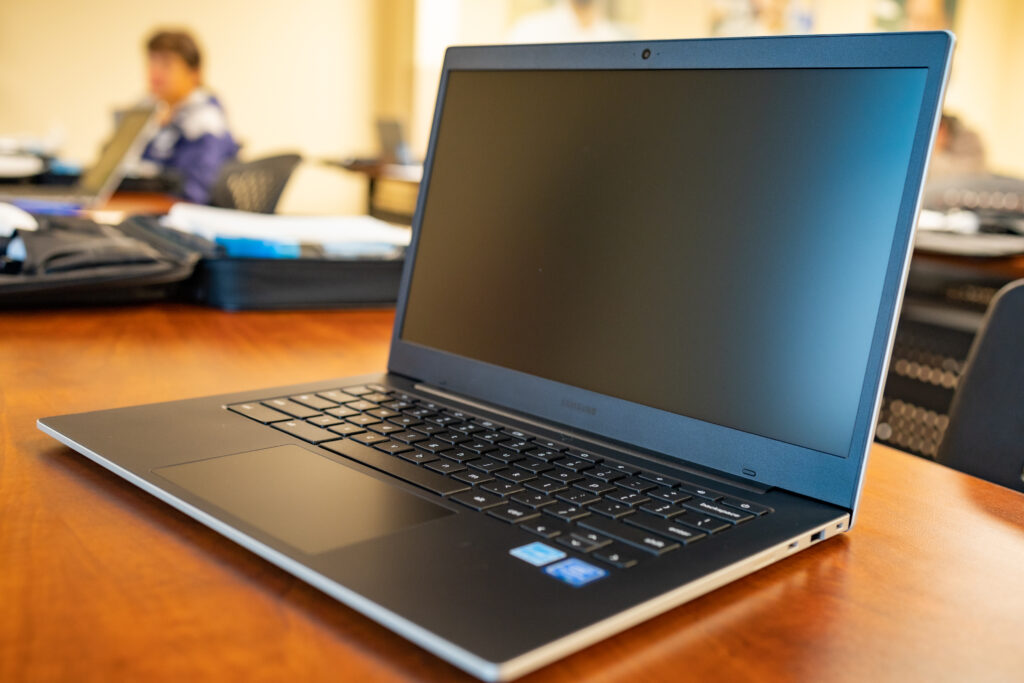 Tyler found communicating difficult. It wasn't easy for him to talk to people face-to-face. He thought if he could communicate digitally, it wouldn't be such a struggle. But he didn't have a computer or internet connection. In addition to wanting to communicate with people, Tyler also wanted to get a job. He thought that would be impossible because so many jobs and applications are strictly digital. He felt he was at a loss.
Reaching out for resources
But he remembered hearing about someone getting help from Goodwill and thought maybe he could get help, too. He had to try. So he went to Goodwill and found a flyer that had information about a program called Goodwill Connect. He read that the program's goal was to help people get access to the internet. He thought this was perfect for what he needed. There was a hotline number on the flyer: 1-844-GWCONNECT. So he called the number and spoke with a digital navigator in the program.
Tyler told the navigator what he needed and asked if he could get help. Then he learned that he qualified for a free Chromebook that could access the internet. He felt relieved to hear this. He was hopeful that he would soon start his journey exploring the digital world, something new and fresh for him. But he didn't know how to get started. How would he know how to use a computer?
Comfort and digital support
Tyler felt comfortable when he met with the program's digital navigator. He knew they were there to help. After he was gifted the free computer, the navigator spent time with him showing him how to use it. Tyler felt more comfortable every moment he spent learning how to use his new computer. When their meeting ended, the program's navigator told Tyler to call if he ever needed technical help.
Since getting help from Goodwill, Tyler has been able to search for a job that fits his needs. He is more comfortable and confident since gaining computer skills and knowledge. He is also gaining communication skills. He said "It is much easier to express my thoughts and ideas and communicate with the digital world."