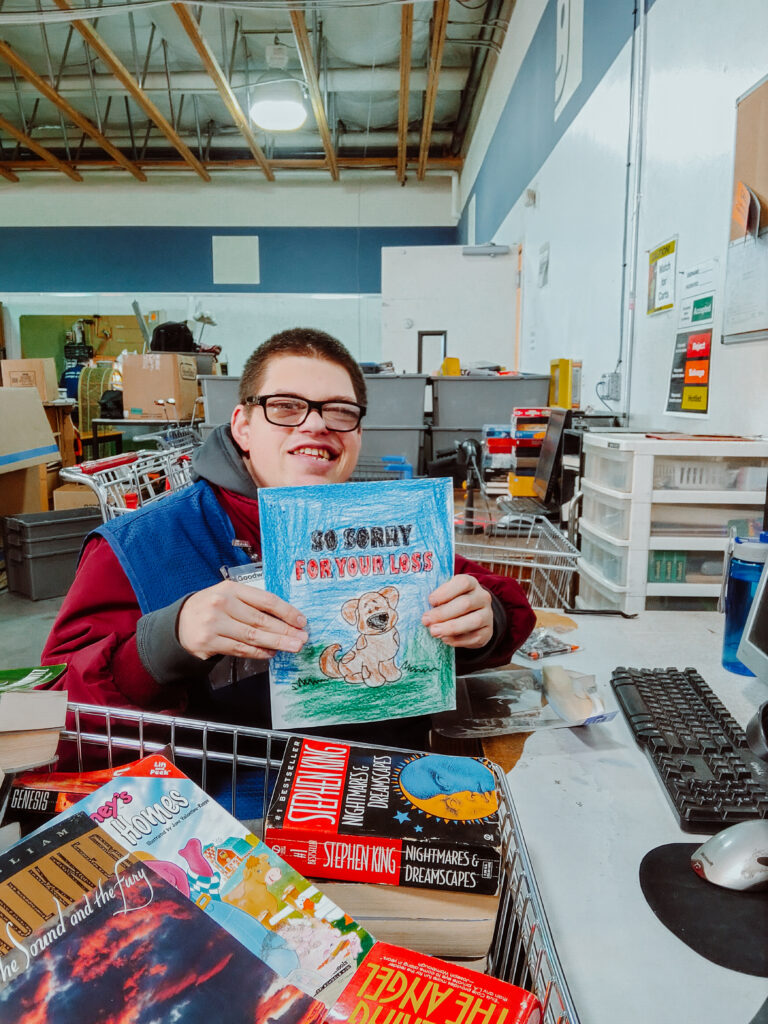 Life was boring and lonely for Danny. He needed fulfillment and looked to Goodwill for some help. Goodwill gave Danny a job and he learned many new skills.
He made a lot of new friends and is very happy to be making his own money. Danny reached his 10-year anniversary with Goodwill on January 4, 2022, something he had been looking forward to since he received his 5-year pin.
Danny still receives services through Goodwill and is currently employed in our group supported employment program. When Danny came to Goodwill, he was strictly in a wheelchair and unable to stand. Now, he walks around on his own and works without having to use a wheelchair. He is very independent. Danny pushes himself to do his best and do quality work.
Without the help of Goodwill, Danny said his life would be boring and lonely without seeing all his friends. He also said he would be "so broke."
Danny would tell anyone that he works for Goodwill Industries and would encourage them to apply. His advice is, "keep trying and don't give up."