Sometimes life throws us a curve ball. In 2008, Mike lost his job and his home. After a few months at Union Gospel Mission, Mike moved into Pioneer Victory House for homeless veterans. He lived there until Healthcare for Homeless Veterans helped Mike get his own apartment in 2011. Mike was living semi-independently with support for rent and food, for several years.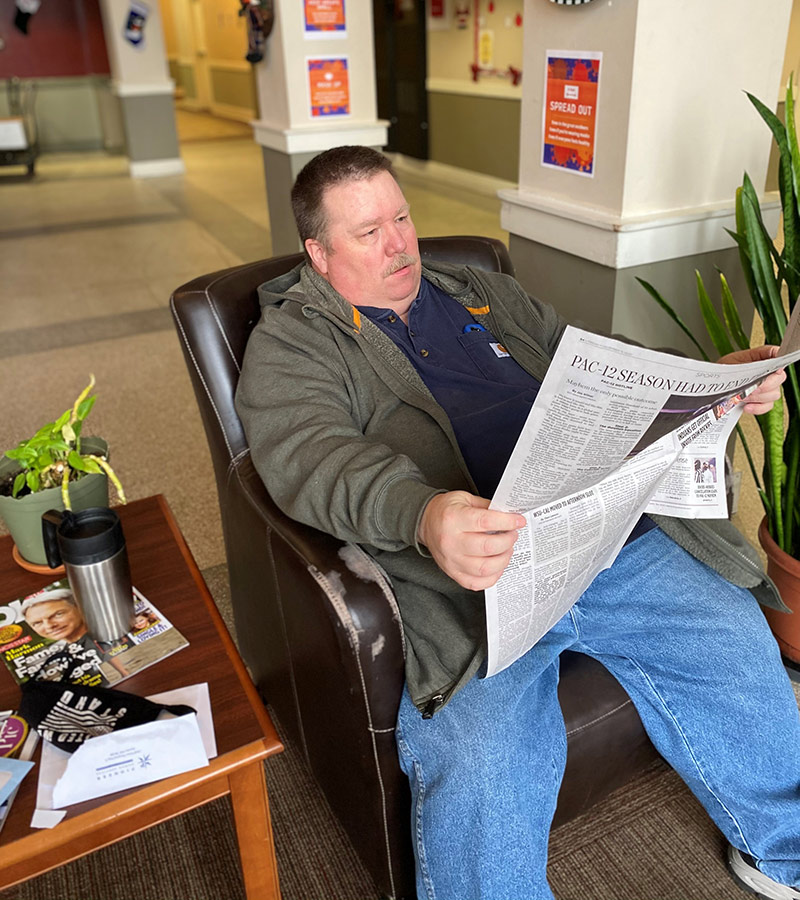 In 2015, his dad got sick, and Mike moved in to help him. But in 2017, Mike's dad died. The loss shook his world. "I really struggled when dad died, and it was hard to focus on anything," Mike said.
His sister and family supported Mike and helped him until 2019, when they could not financially provide for him anymore.
Once again without a home, Mike moved back into Union Gospel Mission and called Health Care for Homeless Veterans. Mike was referred to Goodwill's Supportive Services for Veteran Families (SSVF) program. Within weeks, SSVF helped Mike move into transitional housing for veterans. In June, SSVF helped Mike secure his own apartment.
Mike wanted to get a job. He started going to Goodwill's Career and Resource Center to look online for jobs. He also enrolled in Goodwill's Work Readiness Program. This class teaches people how to write good resumes and cover letters, search for jobs, and complete online job applications. Mike also took advantage of Goodwill's Digital Skills Classes to build more job skills that would open more employment opportunities with his disability.
Mike was hired at his apartment complex in early 2020. He hopes to become a peer counselor or mentor in the future. Mike believes he can pass on what he has learned to help other veterans who are without a home.
"Without Goodwill," Mike said, "my life would be still be off-track. Now I am working on the future and where I want to get to. I would still be living in transitional housing with other people, and with a lot of stress."
For more information about Goodwill's Supportive Services for Veteran Families program, visit http://homesforveterans.discovergoodwill.org.
To learn more about other programs that can help people build independence, visit https://discovergoodwill.org/i-need-help/.